How to bet on horses / horse racing
Whether you are at the races or not, studying the form of the horses is a sensible thing to do. Fortunately, you won't need to carry an enormous form book around with you because the research has been done for you. Essentially, the sports betting sites have a research team locked in a dungeon somewhere studying every aspect of each horse and its race history. Once the form assessment of the horses in any particular race is complete, the horse racing betting sites will subsequently release betting odds for the respective betting markets that reflect the likelihood of victory.
Betting on horse racing is simplicity itself. Firstly, choose the horse and then try to predict where you think it will finish in the race. Choosing a horse to back isn't difficult at all, and most punters will pick a horse for its previous race form or because they like the silly horse name. However you arrive at your decision, you'll need to get a bet slip with the details of your bet recorded on it. There are usually a range of options to go for in a field of runners, and of course, the betting odds of them winning too, but don't be fazed by this. Ultimately, you'll want to back a winner, and you'll be able to use the racing odds to help determine the race outcome.
There are a whole host of bets with specific names when it comes to betting on horse racing, and here are the most popular ones to get you started:
Win Bet – your horse has to win
Each Way Bet – your horse has to finish in the first three
Place Bet – your horse has to finish in a predicted place
Tote Bets – This is a parimutuel betting system, and bets are pooled
Double & Treble – These are accumulative bets
Use The Exclusive Promo Code And Get 100% Welcome Bonus Up To 100€
check_circle

Wide range of sports to bet on

check_circle

24/7 Live chat support

check_circle

Fast & Secure Payments

check_circle

Very competitive odds
Top 10 bookmakers

by user rating
keyboard_arrow_down
Top 10

by user rating

Top 10

Expert rating

Top 10

by bonus amount
Horse Racing Odds Explained
It is quite easy to get discouraged by the number of betting odds that you'll be faced with at sports betting sites, not to mention the various types of betting markets on offer. However, keep calm and carry on, and don't be hasty. The betting odds are only a guide, and they can change rather frequently depending on a couple of factors. The weather in Britain as we all know is changeable, which means the conditions at the racecourse will vary and favour a particular horse or horses. The climate and state of the ground are important aspects to a horse's performance, and this is directly mirrored in the latest betting odds. The amount of money staked on any one horse is also monitored on race-day by the racing betting sites, and predictably, they will offer lower betting odds because a lot of punters fancy a certain horse to win.
Most Popular Horse Racing Festivals
The Grand National
The Aintree festival features the Grand National, which is a National Hunt horse race, and it's held at Aintree racecourse near Liverpool every year. The Grand National is probably the most famous and the best horse racing event in the racing calendar and attracts visitors from around the globe, and it has gained notoriety for the larger than usual fences compared to other courses. Fences like Bechers Brook, The Chair, and Canal Turn have become famous, and the Grand National horse betting race is regarded as the ultimate test for horse and rider.
The Royal Ascot
The Royal Ascot festival racecourse is located in Berkshire, and it's the home of thoroughbred horse racing, and just a stone's throw from the British Royal family's residence Windsor Castle. Each year the Royal Ascot racecourse hosts some of the most prestigious and best horse races like the King George VI, and the Queen Elizabeth Stakes, but the event is probably best known for The Gold Cup.
Cheltenham
The Cheltenham festival racecourse welcomes the second richest horse race meeting of the year. The absolute best of British and Irish racehorses and their trainers will be on show in Gloucestershire for the four-day event. As the festival usually coincides with St Patrick's Day, it's a perfect way to enjoy a break away from the hustle and bustle of everyday life. You'll be treated to some sublime hospitality and some of the best horse racing action throughout the four-day event.
Most Popular Horse Race Meetings
Doncaster
Doncaster racecourse is in South Yorkshire and is one of Britain's oldest established horse racing centres. It's a flat racing venue that famously hosts the St Ledger, and the Racing Post Trophy.
Haydock Park
Haydock Park is located in Merseyside, which is in the North West of England and is owned by the Jockey Club. The 5 furlong racecourse currently runs flat and National Hunt racing
Redcar
Redcar racecourse is perched on the coast of North Yorkshire, England, and was opened in 1880. Although the track is the shape of an oval, it can be made into a 1-mile straight racecourse too.
Chepstow
Chepstow racecourse is close to England, but it's actually located in Monmouthshire, Wales. It's another thoroughbred oval-shaped course used for flat and jump racing. They stage around 32 events every year.
Newmarket
Newmarket racecourse is regularly recognised as being the headquarters of British Horse racing. Nestled in leafy Suffolk England, the course hosts two classic races, namely the 1,000 Guineas and 2,000 Guineas.
Epsom Downs
Epsom Downs in Surrey, England, is a grade 1 racecourse that is best known for The Derby, which is a flat race run over a mile. This is a very popular course for spectators as you can see the racing for free from the North Downs.
Best Asian Bookmakers for Horse Race Betting
Bet365, 1xbet, and Betfair should be considered as contenders for the best Asian bookmakers award simply because of their experience in this market, and the worldwide coverage they have all established. Although it is difficult to give a definitive list of the best Asian bookmakers for horse racing betting, there are some details that might help you decide. Your own bookmaker selection criteria will probably be unique to you but let's face it, all punters want virtually the same thing. In an ideal situation betting sites will offer great betting odds all of the time but sadly that isn't always the case. What you can do to offset this is register with a few of your favourite horse racing betting sites and switch it up a little.
Special Bookmaker Offers and Horse Betting Promotions
Use The Exclusive Promo Code And Get 100% Welcome Bonus Up To 100€
check_circle

Wide range of sports to bet on

check_circle

24/7 Live chat support

check_circle

Fast & Secure Payments

check_circle

Very competitive odds
Enhanced Odds Promotions for Existing and New Customers
The jury is out as far as whether enhanced odds promotions for existing or new players are worth having or not. A cynical view is that you are being offered the opportunity to lose but that wouldn't be a fair judgement at all. It's a game of chance after all.
Moneyback specials
There is no doubt about the advantage of opting for money back specials if they are offered. If your bet on racing lose, and invariably everyone does, you won't lose so much.
Moneyback on Fallers
Reducing the risk of a bet is always a plus if you can do it, and applying a money back on fallers approach during a National Hunt race is a good risk management strategy.
Rewards for Picking Winners
Rewards for picking winners is a bit like a side bet. Betting sites never waste any time in offering incentives to existing or new players to encourage further bets. However, if they are tempting you with a free bet, you might as well take them up on it especially if you were going to place a bet anyway.
bet365 ITV Racing 4/1 Offer
The bet365 ITV Racing 4/1 offer is definitely worth taking a look at if you like to bet on live horse racing. Essentially, if you have backed a winner at 4/1 or more on an ITV televised race, bet365 reward you further with a free bet on the next horse race shown on television.
You can claim the bet365 ITV Racing 4/1 Offer here.
Back a winner at 4/1 or more and get a risk free bet on the next live ITV race (up to £50) at bet365. Offer applies to first single bet placed. Applies to Win and Each-Way Fixed Odds markets and Enhanced Place Terms markets only. Bet restrictions and T&Cs apply. New and eligible customers only.

Which Bookmakers Offer Early Odds On Horse Racing
Primarily, early odds just means horse racing betting sites release race odds the day before the race. Some earlier than others. This is a good way of weighing up the various racing odds in advance, and in some cases, it can give you a slight edge when choosing which horse to back because you have studied what all of the online betting sites are saying before they reach parity in their betting odds.
Bookmakers with Live Stream Horse Racing
Horse racing has always been shown on television at one time or another, and some of the traditional betting sites took the initiative and were able to broadcast some of the major races on their premises. Today, we are able to watch live sport wherever we happen to be. However, like the old days, live streaming isn't exactly live at all but that is just a technical reality and nothing to worry about. Leaving the live stream time delay aside, horse racing is one of the most exciting to watch especially if your horse is winning by a nose. The majority of decent betting sites offer live streaming, and so you won't have to go far to find one.
Horse Race Betting Tips
Horse racing tips are a bit of a fallacy, and most of them turn out to be nothing more than a bit of paddock gossip. Nevertheless, there are some good betting tactics you can adopt to improve your winning average. Religiously following the form of a horse will yield good results; it won't eradicate error but it will improve your judgement. Be prepared to regularly trawl the various bookmakers for the best odds before you commit yourself to a bet. It does take a little more time and effort but it is definitely worth it, and finally, don't be afraid of the promotions and free bets offers because they can turn a bad day into an average one.
Horse Racing Betting FAQ
How do you bet on horses online?
Betting on horse racing comes down to several steps:
Choosing the preferred bookmaker – decide on the best horse racing betting sites you wish to use. The criteria for selection can be odds value, payment methods and the number of horse races.
Select the championship – pick one of the races listed on the bookmaker. Do a background check and understand how it works.
Wager type – zero down on the market and select your wager type. Before committing, ensure you know how it works.
Place a bet – key in the amount you wish to stake with, confirm your selection and place your bet.
What is the best way to bet on horses?
Online betting on horses requires a foresight skill. First, you have to understand how horse racing works. It makes wager selection easier and improves the chances of winning. The following are some of the best horse betting ways.
Understand the game – it includes the terminologies, bet types and seasons. The terms used in horse betting guide the structure of the market and shapes up the betting types.
Do some research on the horse – look at its past results and estimate how it will perform in the next race.
How to pick the best horse racing betting site?
A good number of horse races – the best horse racing betting site should have more comprehensive coverage of horse races throughout the world. The more the races, the more the options.
Competitive Odds – the bookie should have the most competitive odds among its peers or offer the best odds. It improves the marginal returns for every bet made.
Numerous betting markets – the gamer should have a variety of betting fields to pick from. More betting markets mean more choice and more exposure.
Payment Methods – the medium of payment should be versatile to deposits and withdrawals easier, faster and convenient.
What is "best odds guaranteed"?
Best Odds Guaranteed is a horse racing betting promotion that urges the gamer to take an early price on a market. The logic is that the earlier you bet on the market, the higher the odds value. In most cases, it is an admission by the sports betting site which acts as odds insurance if the bet wins.
If at the time you placed your bet, the odds were higher, but after that, the odds reduced, you will be paid using the original odds, thus the name "Best odds guaranteed". It cushions the better from the volatile of odds value.
Can I bet in-running?
Yes. In-running bets involve betting on a market when horse racing is underway. It is different from in-play betting on other games, although the idea is the same. However, the bettor has to observe the following:-
Timing – the duration between the start and stop during the race. It needs practice and experience to execute.
The risk involved – the probability of winning is low due to the dynamics of horse racing. However, if the bet wins, the winnings are attractive.
Bookmaker – many online betting sites offer in-running bets. Choose the one with diverse betting markets and competitive odds or those that offer "best odds guaranteed".
What is an each-way bet?
Each-way betting for horse racing is a two-in-one betting where a gamer stakes on a horse that will win or will finish among the best within the race. One face of the bet, winning, works like an outright bet. The second part, finishing among the best, is a culmination of various factors. It is a fraction of the winning odds, varying based on the championship.
The dynamics of horse race betting allows this bet as a cover-up for uncertainties. It improves your chance of winning for your horse since it generally covers at least the top 2 slots.
What is ante-post betting?
Some players would like to place a long term bet on horse racing like tournament winner. Such a bet is what bettors call Ante-Post Betting. A gamer who makes such a bet faces more risk than a regular pre-match bet. The horse racing conditions such as injury scare, weather and other gaming dynamics might alter the course of the bet races.
However, if the prediction is correct, the punter stands a chance to win handsomely. Occasionally, such bets have enhanced odds to motivate gamers on making such long terms decisions.
How often does the favourite horse win?
When betting on horses to win, punters estimate that the average probability lies between 34% and 36%. Some of the factors affecting the probability include:-
Type of race – the favourite horse is more likely to win in a dirt race compared to a turf race.
The number of horses in the race – the more the number of participating horses, the lesser the chance of the favourite horse winning, and vice versa.
Distance covered – winning chances significantly improve if the distance covered during the race is similar to one during horse training or lesser.
Can I bet on a horse to lose?
Yes, betting on horses to lose is actually a thing. In horse racing betting circles, the term used is Lay Betting. It is considered easier compared to betting on the winner. However, lay betting works differently as you as the gambler set the odds for this bet. If the horse loses, the betting site pays in the staked amount multiplied by the odds value. However, if the horse wins, the bettor has to pay the bookie the amount lost. It is one of the simplest bets to make, but the risks involved are high as the gamer acts as a bookmaker.
Is online horse race betting legal?
Yes, horse racing is one of the oldest and preferred betting sports in the history of betting. Every country with a legal betting policy has horse race betting as its components. It includes the majority of countries in Europe, Africa and some American states. That notwithstanding, some countries like Japan, who have strict betting rules, still allows horse racing as a betting market. The sport is an open field event with outcomes laid open for everyone to see. This improves its credibility, hence the positive reception in most countries.
CHECK OUR TOP 3 BOOKIES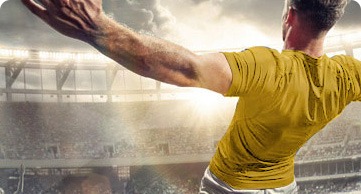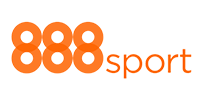 $30 in Free Bets + $10 Casino Bonus
New customers only • 18+ • Min deposit of $10 • A qualifying bet is a 'real money' stake of at least $10 • Min odds 1.50 • Free Bets credited upon qualifying bet settlement and expire after 7 days • Free Bet stakes not included in returns • Casino Bonus must be claimed within 7 days • To withdraw bonus/related wins, wager bonus amount 40 times within 14 days • Casino Bonus expires after 60 days • Restrictions apply to withdrawals, payment methods and countries & full T&Cs apply