The Best Bookmakers for Live Betting
To decide which of the many live betting sites is the best is no easy task and every site offers the best possible live betting experience to punters. Experts differ on what should be the highest priority when doing a live betting comparison of bookmakers. The quality of the service offered by the top UK betting websites is outstanding and punters enjoy their live betting experience.
The top sports betting sites were all compared on the following; Cash Out Betting, Quick Bet, Live Streaming, Live Scores and Live Statistics.
Ladbrokes and Betfred offer all five features.
Betvictor don't offer Live Streaming of events but offer the other four features.
William Hill doesn't offer Quick Bet and Live Statistics.
Coral don't offer Quick Bet and Live Statistics.
888Sport don't offer Quick Bet and Live Streaming.
All these sports betting sites can be recommended but the punter must decide which live betting bookmaker site they enjoy the most.
Use The Exclusive Promo Code And Get 100% Welcome Bonus Up To 100€
check_circle

Wide range of sports to bet on

check_circle

24/7 Live chat support

check_circle

Fast & Secure Payments

check_circle

Very competitive odds
Top 10 bookmakers

by user rating
keyboard_arrow_down
Top 10

by user rating

Top 10

Expert rating

Top 10

by bonus amount
Pre-Game v In-Play Betting
In-play betting involves wagering on an event after it has begun and before it ends. The event is in-play. In-play betting or in-running betting is a popular form of betting with punters. Most online sports betting sites and exchanges dedicate special sections of their sites to in-play betting.
Pre-game betting happens before an event and it ends when the fixture or match begins. The betting options are highlighted under the sport's heading. The three most famous pre-match betting sports include tennis, football, and horse racing. Sportsbooks offer pre-game odds on about 50 sports. The winner of an event is the most bet on the pre-game market. In football, the potential outcomes include Draw, Home Win and Away Win.
The 2 differences between pre-game and in-play betting are the speed at which odds change and fluctuate. The live sports events affect the offered odds. The knock-on effect can have a negative or positive impact on the bet punters place. When a punter places a bet in-play, there's a 5 seconds delay between the punter's placing of the bet and the bookmaker accepting it. The main benefit of placing an in-play bet is the opportunity to make a judgment based on the dynamics of the event rather than a pre-match approach based on statistics.
Pulse Betting
Pulse Betting involves bets placed on specific time pulses in Football games. It's an exciting in-play bet option, which tests punters instincts and offers the chance of landing huge rewards. Bettors can wager on a goal, which will be scored during the next 30 seconds, 1 minute, 5 minutes, or 10 minutes during a live game. It's a 3-part bet. Every period of time is divided into 3. For example, if a punter places a bet on a goal to be scored within 1 minute, the punter could receive a smaller amount if the goal is scored during the first 20 seconds. And the bettor will receive more money if the goal happens during the next 20 seconds. The principle is that you achieve increased insight if the outcome comes through later. Pulse bets allow you to react to what's happening on the field. If a player isn't performing well or an underdog is doing very well, you can leverage on that and bet. With Pulse betting, you must account for factors such as the players' behaviours and the weather conditions and thus this type of bets are recommended for experienced bettors and not new customers. The odds for Pulse betting are higher than pre-game or live betting. Punters should set a limit before they begin Pulse betting.
Use The Exclusive Promo Code And Get 100% Welcome Bonus Up To 150€
check_circle

Special Promotions for Chosen Games from the Premier League

check_circle

Very High Betting Odds

check_circle

Numerous Deposit and Withdrawal Methods

check_circle

PayPal Accepted
Important Features for Live Betting at Online Bookmakers
Navigation of the page
The page must offer an overview of all the best current sports events, the most popular bet options on them. The page must be easily navigated and allow easy scrolling to view all fixtures and bets available during the event.
Sorting matches
The Live sports schedule is an important feature as it offers information on all upcoming fixtures. It also serves as a link to the different events and their pages. The schedule for up to seven days ahead can be viewed here. This helps punters to plan their wagers.
Creating your own collection of matches
This function on a page offers the punter the opportunity to change the live console to match his preferences and only the events he wants to view and bet on. This is done by selecting the fixtures, drag it and drop it into position. The possible bets will be displayed, live sports coverage if available and vital information about the matches.
Cash Out
This feature allows the punter to decide to close the bet and claim a portion of winnings in response to an offer by the betting site. The offer can be for a value below the stake when the bet looks less likely or an offer above the stake but less than the maximum winnings when it looks more likely. This functionality presents the opportunity to cut potential losses or when the offer is in line with the closing position decided on in terms of the betting strategy. However, one important thing new customers must have in mind when using the cash out feature is that when cashing out a bet it does not count to the wagering requirements if they have used bonus funds.
Live Streaming
Bookmakers live streaming is not as available as live scoring or statistics but it allows watching sporting events to get a better feel for the match. Bookmakers apply different rules on who can watch it.
Live statistics and score
The live score helps punters keep track of the results of matches but also of the status of matches still in progress.
The provision of live statistics provide punters the option to decide which live betting selections they want to back. The statistics cover things like possession for football and rugby, bowling figures and run rate for cricket and other data specific to different sports.
Quick bet
This function which allows for a bet, with the value set in advance to be placed within a second. This offers the opportunity to take advantage of fast-changing odds offered on sports like tennis or esports.
Use The Exclusive Promo Code And Get 300% Welcome Bonus Up To £30
check_circle

Generous Welcome bonus

check_circle

Superb Betting Exchange

check_circle

Adequate and Fast Cash Out

check_circle

User friendly Mobile app IOS and Android
New customer offer. Place a min £10 bet on the Sportsbook on odds of min 1/2 (1.5), get £30 in Free Bets. Rewards valid for 30 days. SMS verification required. Only deposits via cards or Apple Pay will qualify. T&Cs apply. Please Gamble Responsibly.
Types of In-Play Bets
In-play bets, also known as live bets, are one of the most popular forms of sports betting worldwide. Live sports betting offer punters the ultimate thrills as they choose from different types of live bets on various sports while the events are happening. Punters are in full control of their bets when they place them. Bettors gain the best opportunities to back the right odds. Betting live is available for a variety of bet markets including football, basketball, tennis, and hockey.
Football Key Live Betting Markets
The key football live betting markets include Goals Over/ Under, Double Chance, Winner, Next team to score and many more. With Goals Over/ Under punters try to predict the number of goals, which will be scored during the game. There are similar options for Over/Under corner kicks or yellow cards. Double Chance offers bettors two options to win. Punters bet on a team to draw or win the fixture. Winner (1×2 FT) involves requires predicting whether the outcome will be a draw or which team will be the winner. Next team to score presents bettors to bet on a next team goal.
Basketball Key Live Betting Markets
The main live basketball markets include the spread, 3-way money line, and total. The spread options include Home and Away. Punters must predict which team will cover the spread for the game. The 3-way money line comprises Home, Away, and Draw. Punters must predict the winner of the match or a draw. The total bets include the Under and Over options. Basketball spreads include the 4th Quarter spread, the 3rd Quarter spread, the 2nd Quarter spread, the 1st Quarter spread, and the 1st Half spread.
Tennis Key Live Betting Markets
The key live tennis markets include the money lines, final results, the final number of sets played, and the score of a game of sets 4, 3 and 2, or of the break. Money lines involve betting options for Player 1 or Player 2. Punters must predict which player wins the game. Tennis money line markets involve predicting which player wins games Y and X of a set or which player will win a set.
Ice Hockey Key Live Betting Markets
The main ice hockey markets include match total, 3-way line, total away team, total home team, goals home and away team, and total third, second, and first period. For the match total, punters must predict if the goals scored will be less or more than the selected figure. The 3-way line involves predicting the winner of the game.
UFC Key Live Betting Markets
It's important to note that UFC MMA betting as a whole is very new at most bookmakers, and live betting even more so. Even further, the fast-paced nature of the matches means that usually live betting is only allowed in the 1-minute breaks in between rounds rather than throughout the entire duration of the match. Regardless, players are usually able to place bets on the final outcome of the match, as well as whether they'll win on the next round or further down the line. Some bookies also let you make live over/under and method of victory bets, but those are exceptionally rare and usually reserved for the very big PPV matches.
Featured Games with the best odds
Best Strategies for Live Betting
Online betting has connected live betting with the sporting events and gives punters the possibility to bet anytime until the end of the event. The odds vary depending on the evolution of the game. Players can notice variations of the odds based on the progress of a match on the online betting platform's dedicated section. The best strategies when betting live include first placing a pre-match bet, following a game to collect as much data as possible, getting familiar with the bookmaker's interface, and studying the live bet comparisons to get the best bet deal.
Place a Pre-match Bet First
Live betting markets offer brilliant sports betting arbitrage opportunities. Unlike new customers with less experience, most elite bettors place arbitrage wagers and increased profits derive from live betting markets. The arbitrage opportunities for live betting come from pre-game bets, which can be modified after a change in the in-play betting odds. Like with arbitrage, punters can hedge bets using in-play markets. Hedging a pre-game bet is how most punters use in-play markets. Once the odds change, there are as many opportunities to hedge prior in-play bets during the same event.
Follow the Game/Match – Get all the Info You Can Get
Extensive knowledge about the teams and the players is imperative for placing an in-play bet. It helps punters identify advantages, which they can capitalize on. A sportsbook could also misprice certain scenarios and offer inefficient odds for an event. An experienced punter can exploit these exposures. Punters who can predict a player's momentum will achieve the best result with in-play bets. When bettors watch the game's action and identify which players are performing well, they can gain an edge over the sportsbook.
Get Familiar with the Sportsbook's Interface
It's essential for punters to react quickly when they spot an opportunity they like. In-pay odds change in a matter of just a few seconds. New customers who aren't familiar with the sportsbook's interface will fumble around with the betting platform and miss their chance to wager. The best live betting sites have live betting platforms which are different than standard interfaces. New customers must learn how the in-play wagering platform works and performs to avoid missing favourable odds.
Be Forward Thinking
Spur of the moment betting on unknown sports can lead to great losses. Ensure that you understand in-play betting and the markets offered. A piece of good advice for new customers is to choose one to three sports that they know well and feel comfortable with. Study them and ensure that you will be able to identify form and trends using statistics, to develop a betting strategy for your favourite sports.
Learn from bookmakers and other punters by watching their actions during the matches, this will teach you when and how to play. Record your bets and evaluate them afterwards to learn from your own experience and evaluate the success of your strategy.

Know When to Close/Cash Out
The essence of a betting strategy should be, never play with more than you can afford to lose. Part of your strategy should be to protect your betting fund, by setting a closing position for every bet. When you reach the position you sell. Don't chase losses by venturing into unknown markets in a haphazard fashion, stick to your plan. Emotional betting regularly leads to losses.
Study live betting comparisons of bookmakers to ensure you get the best deal.
Punters who bet on in-play odds know that different sportsbooks often publish different odds. Professional bettors and new customers must focus on getting the best value for their money. Using a variety of bookies helps punters choose the best odds. Compare the odds provided by different bookmakers to make sure you land the best deal available. It takes a bit of practice but it's worth the effort. Punters often find promotions such as free bets or odds boosts, which offer a beneficial starting point after a min deposit.
Anticipate the Outcome
The time delay between televised matches and races makes it possible for bookmakers and punters at the action to act on actions that already happened. To counter this, try to anticipate the action on the field beforehand and remain patient.
In the end everything happens randomly but the right data and strategy in hand puts you in a strong position to achieve success.
Important In-Play Betting Rules and Terms to Be Aware of
In-play betting lines are available at the bookie's choice. Unless otherwise stated, the bets are settled on the result after the game. It includes injury time but not penalties or extra time. In case a game is postponed, all bets are void on that game unless it starts before midnight on the same day. In case a game is abandoned, a bet with outcomes already decided will remain valid. Other bets are void independent of the score-line at the moment of abandonment. Games in which the players are removed from the field for a period but resume during the remaining minutes of play aren't considered abandoned. If a bet was made after the match's result is accepted, settled and open bets are deemed void. If a mistake was found on a line, all bets with the included error are considered void. Also, some betting sites do not count in-play bets to the wagering requirements if a punter had used bonus funds to place the bet.
Live Betting FAQ
What is the best betting website?
When choosing an online bookmaker users must take into consideration many factors. Some of the most important factors include bonuses and promotions, user ratings, sports coverage, payment methods and features such as live betting, live streaming and cash out. Each punter has its own priorities – be it the welcome bonus, football betting coverage, live betting or just the availability of a live streaming feature. So, it all comes down to priorities. Some of the best overall bookies that have everything a punter needs are betway, bet365, betfair, 1xbet and betfred.
How to bet online?
Placing a bet online has become easier with the advance of technology. Nowadays all you need is a good internet connection and smart device. First of all, you need to choose an online bookmaker and make a registration. The next step is to make a deposit. Most online bookmakers offer welcome bonuses to new customers so do not forget to take advantage of those. After you have made your first deposit you need to go to the bookmaker's sports section. There you choose a sport you want to bet on, a specific game and a market. Select the desired market and place a wager. That is it, done and dusted.
What is a Live Bet and How Does it Work?
A live bet is when you bet on a live event as it takes place. The difference lies there in that you are not restricted to a market price before the start of the event but that you can continue betting after the start on different events that might unfold. This provides more opportunities for the punter to maximize on the gambling experience.
The question is, how do you place your live bet? There is not a great difference between placing an outright bet before the start and one during live play.
The first step is to go to the bookmaker's live betting section and select your sport and the specific match in question. Thereafter the specific game and its betting options will be displayed. You can now browse the markets on offer, which can vary from outright winner, next player to score and various other offers.
You make your selection and bet in the same way as normal on your bookmaker's Sportsbook. Add your bet to your bet slip, wager your stake and your bet is made. The odds you received will be locked in when placing your sports bet.
How Bookmakers Calculate Live Odds
Sports betting odds are a mix of statistics, mathematics, information, profit requirement, and public opinion. The odds are manipulated and set by each betting site to meet their objectives. When sports bet sites must create new lines during an event's action, they're calculating in-running odds. The people who calculate the odds are "traders" or "odds compilers." In-play action involves different events, which happen quickly and it's challenging to calculate odds at a high speed. Odds compilers consider two main factors when calculating in-play odds. The first factor is the chance of the new outcome of every match including a variety of in-game outcomes like totals and props. The second factor is the house's edge needed for every risk.
Does Live Betting Offer Good Value?
Compared to standard betting odds, in-running odds go faster. If punters see actions they like, they must act before it disappears. Live odds have a limited window and punters must quickly jump on lines because they won't last long. If pre-game bets aren't performing well, live betting offers punters the chance to hedge or middle their bets. It's a method of breaking even or recovering losses. In case punters can predict a game's momentum, they'll achieve success with live odds betting. Timing is essential. The best live betting sites use algorithms when they set in-play odds lines. But they don't consider the human element. Punters must watch the action of the live event and notice which players are performing well and which aren't. It is how punters can gain an edge against the betting site. Live betting allows punters to capitalize on the odds they wouldn't consider to bet on in other conditions.
Which Bookmakers have the Best Live Betting Apps?
The best live betting apps include ones from Bet365, Betfair, and William Hill.
Bet365 is a leading worldwide online sportsbook. The Bet365 dedicated app comprises an intuitive interface, which doesn't sacrifice content. Punters can enjoy 140,000 live sports betting events per year using their mobile devices. The app covers a wide range of leagues and markets across popular sports. The selection of Auto and Partial cash out options, the Bet Builder features and other free bet promos offer a top-quality betting experience.
Betfair is the largest betting exchange worldwide and a high-performance sportsbook. The app offers punters the options to bet on significant events or championships. The Betfair app includes brilliant first deposit bonus with low wagering requirements, free bet promos, live sports betting and live event streaming. The app also sends push notifications to mobile devices.
William Hill is one of the most reputable UK betting sites, which offers top-quality content via its native betting app. The iOS and Android apps comprise seamless interfaces and offer high-performance operation. The app includes features such as Bet Boost, which allows for better odds on accumulators and the "Your Odds," which allows punters to create their own bet. The app also offers punters a rewarding first deposit bonus, free bet promos and live streaming.
CHECK OUR TOP 3 BOOKIES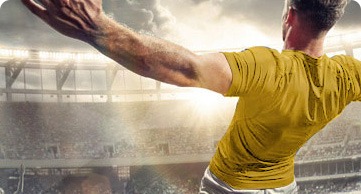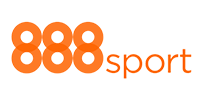 $30 in Free Bets + $10 Casino Bonus
New customers only • 18+ • Min deposit of $10 • A qualifying bet is a 'real money' stake of at least $10 • Min odds 1.50 • Free Bets credited upon qualifying bet settlement and expire after 7 days • Free Bet stakes not included in returns • Casino Bonus must be claimed within 7 days • To withdraw bonus/related wins, wager bonus amount 40 times within 14 days • Casino Bonus expires after 60 days • Restrictions apply to withdrawals, payment methods and countries & full T&Cs apply