The best UFC bookmakers
If you're not sure where to put your first bet, fear not – many of the UK's top bookmakers support MMA betting, letting you wager on most, if not all UFC events! If you need some help, try starting out at these:
A special bonus to bet on UFC
Looking for a betting bonus to use on an upcoming UFC match, such as a free bet or a rebate if you lose? Look no further! Some of the UK's top bookmakers have recognized the increased popularity of the sport and have started offering their new and existing bonuses some pretty generous bonuses. Here is the top bookie for this month:
Use The Exclusive Promo Code And Get 100% Welcome Bonus Up To 30€
check_circle

Special Promotions for Chosen Games from the Premier League

check_circle

Very High Betting Odds

check_circle

Many Deposit & Withdrawal Methods

check_circle

Superb Sports Betting Offers
What is Ultimate Fighting Championship (UFC)?
UFC stands for Ultimate Fighting Championship and, as the name suggests, is a championship that specializes in pitting fighters with different styles against each other. This type of fighting is known as MMA (or mixed martial arts), and while it's by no means new, the UFC managed to give it new popularity in the mainstream after its first matches in 1993.
Currently, the UFC has grown into a global phenomenon, employing almost 600 fighters and maintaining about 250 different venues around the world. UFC fights are some of the most successful pay per view events not only in its native US, but also around the world, with countries like the UK quickly falling in love with the raw, brutal nature of the fights.

UFC rules
For several years, the UFC actually didn't have too many rules, as its organizers believed it would diminish the impact of the fighters going all-out against each other. As such, for the first few years of its existence, the UFC's only rules were "no hits under the belt" and "no biting". Understandably, this didn't turn out to be such a good idea, and soon enough a brief, yet effective set of rules was established.
The UFC rules as of this moment are:
Fights can only happen in a ring or fenced area;
Bandages on the hands and fingers and a mouth guard are mandatory;
Male fighters have to wear a groin protector and female fighters – a chest protector;
All contestants should wear gloves that weigh at least 4 ounces (113 grams);
Each fight consists of 3 rounds (5 for championship bouts) , each round 5 minutes long, with a 1-minute rest in between;
Fights are evaluated by 3 judges sitting at different points around the ring;
Each round is scored on a 10 point system based on technique, effective striking/grappling, control of the ring and aggressiveness;
There are 31 different ways to score a penalty (a foul), such as the aforementioned groin hits and biting, but also spitting or hitting the head of a downed opponent with your knee.
UFC weight classes
It wouldn't be a very fair fight if someone weighing about 50 kilograms had to go up against a 120kg mountain of muscle, right? As such, like in boxing and other heavily physical sports, matches are determined based on each fighter's weight, with weigh-ins often happening shortly before a match to ensure fair play. Below we've outlined the official weight class categories as listed on the official UFC website, though we've changed the measurement units from ounces to kilograms for your convenience.
Strawweight up to 52 kg
Flyweight over 52 to 57 kg
Bantamweight over  57 to 61 kg
Women's Bantamweight over 57 to 61 kg
Featherweight over 61 to 66 kg
Lightweight over 66 to 70 kg
Welterweight over 70 to 77 kg
Middleweight over 77 to 82 kg
Light Heavyweight over 84 to 93 kg
Heavyweight over 93 to 120 kg
Fighting styles seen at the UFC
The main draw of the UFC as opposed to another competitive fighting sport (such as boxing) is that it attracts fighters who have mastered a variety of different styles. As such, there's hardly a martial art under the sun which hasn't been represented at least in part by a UFC warrior. Some of the more popular ones include:
Wrestling – Wrestling is not only one of the most widely accepted styles in the Championship, but also one of the most effective, with 28 different champions using it as their primary form of fighting. Notable wrestlers in the league include Georges St-Pierre, Jon Jones and Ronda Rousey.
Brazilian Jiu-Jitsu – Another very common style among both champions and fighters in general, with 17 title holders being most comfortable with it over others. That's no surprise of course, as the UFC is no stranger to Brazilian fighters such as Demian Maia, Anderson Silva and Ronaldo Souza.
Boxing – A preferred fighting style for heavyweight champions, and with good reason – the bigger and tougher you are, the harder you punch, after all! Twelve different champions have primarily used boxing as their martial art of choice, including Junior Dos Santos, Stipe Miocic and, of course, Conor McGregor.
| Stand up | Clinch | Ground |
| --- | --- | --- |
| Boxing | Judo | Brazilian Jiu-Jitsu |
| Kick Boxing | Freestyle | Judo |
| Muay Thai | Grappling | Sambo |
| Karate | Sambo | Catch Wrestling |
| Taekwondo | San Shou | Submission Wrestling |
| Capoeira | Muay Thai | |
| Combat Sambo | | |
| Savate | | |
| San Shou | | |
Betting markets – what can you bet on?
When it comes to gambling not just on the UFC, but on any sport in general, most people tend to bet on the winner of the match, which is understandable. But did you know that there are other ways you can bet that could earn you way more – and that sometimes even when you bet on the losing fighter you could still win?
Bet on the winner
The most popular and simplest form of wagering on the UFC – just pick your favourite and, if they win, so do you! Couldn't be more straightforward than that! There's a very small "house edge" that most bookmakers keep regarding draws, but since these are so much rarer in mixed martial arts than in other sports you really don't need to worry about it.
As with all 1/2 wagers, the higher the odds assigned to your favourite are, the more you'll win – but at the same time, the smaller their chances are. So pick carefully!
As the highly anticipated Boxing face-off between
Anthony Joshua and Tyson Fury
approaches, stay up to date with the latest news and betting odds relating to this world title fight.
Prop Bets
Contrary to what their name might imply, prop bets have nothing to do with whether one of the fighters will bring a chair or a table into the hexagon. They stand for "proposition bets", and what sets them apart is that they have nothing to do with who wins the fights and only with how it develops. Some popular types of prop bets include:
Victory condition: Will the fight end with a KO? With a tap-out/submission? With a bell ring? With a disqualification? No one knows – but if you can guess correctly, you can win a lot more than just by guessing the winner! While winner bets only have 2 outcomes (well, 3, but draws are rare), the fact that there's multiple ways victory can be achieved means payouts from those wagers are much more lucrative.
Distance: Distance refers to whether the fight will end before all 5 rounds are over, for example with a KO or submission, or whether it'll last until the bell rings and the results go to the judges. There are some fighters in the UFC who fight very defensively and rely on getting scores with proper technique rather than knocking out their opponent, so distance bets are pretty safe with them.
Draw: As already mentioned, it's exceptionally rare for a UFC bout to end in a draw. But with that said, if you're feeling adventurous you can always place a bet on the judges deciding both fighters were equally good. It'll pay out a ton, even if the probability is low.

Over/Under Bets
When it comes to the MMA, over/under bets most commonly refer to the number of rounds the fight will last. Most commonly, bookies will let you bet on whether the fight will last over or under 1.5, 2.5 or 3.5 rounds. Why the decimals, you ask? Well, it's because a fight realistically can't last a round and a half, so that makes wagering on over or under it much easier. If you bet under 1.5, you win if it lasts 1 round. If you bet over, you win if it lasts 2 more. Pretty simple!
Generally speaking, it's wise to only bet on over/under when you have a decent idea of how the fight will go – whether one opponent will pummel the other to submission in the first five minutes or they'll last a while in the ring. Keep in mind that while you generally should also have a decent guess of who will win, this type of bet has nothing to do with the winner, just with the duration of the fight.
No Contest
As with other sports (for example boxing), a "no contest" bet means that the match will end for reasons outside of the expected ones (knockout, submission or bell ring). Maybe the hexagon lit on fire, or the referee got a heart attack, or Thanos snapped his fingers and one of the fighters turned to dust. If it ends the match without a winner, it counts!
Speaking more realistically, a "no contest" bet is usually paid out when an illegal move results in an injury that leaves one of the fighters unable to continue, or when there's an issue beyond their control that results in the fight being cancelled. Keep in mind that since drug tests done before matches take a while to develop results, if a match result is rendered void because one of the fighters tested positive for drug use down the line, this will NOT be counted as a successful "no contest" bet. The match must be voided before the final bell rings!
Special bets
As the name implies, "special" bets are wagers that don't really fall into any other category. Outside of the world of sports, you might have often seen specials about, say, who will win the new season of a reality TV show, or whether a royal baby will be a boy or a girl. The idea behind it for sports is generally the same.
In the realm of the UFC in particular, the majority of special bets revolve around whether a particular rising star will take the belt in their respective category within one or two years. You don't need to guess exactly when they'll get just that they'll win a title fight for it before the deadline. The payouts aren't big, but if you feel like Francis Ngannou is going to be 2021's heavyweight champion, that's a way to earn some cash from your prediction.
Single, Combination, System-Bets
The overwhelming majority of bets placed not only on UFC matches, but in the world of sports in general, are called "singles". This means that you pick one fight, you put down cash one way or another, and if it goes your way you get paid based on the odds. Couldn't be simpler than that! There's relatively low risk in it, though the payout also isn't anything to write home about.
But what if you wanted to turn up the heat and, in turn, your profits? That's where combination bets come in! Also known as accumulators, or accas, these types of wagers are incredibly popular in big sports like football and basketball, where seasons and tournaments are very common. While the practice is less popular for the UFC, it still exists with many bookmakers.
Acca bets allow you to place several wagers in a row, predicting the result of multiple matches at the same time. If even one of them is wrong, then your entire bet is off and you lose everything. You might have gotten nine out of ten results right, but if the tenth is wrong they might as well be all wrong. But if you got them all right, you'd earn significantly more than those individual bets would net you, making it worth it for a lot of people.
The best UFC Fighters
We can talk all day about rules, the UFC's history and bets, but at the end of the day, the main attraction of the championship is, and always has been, its fighters. The legendary Chuck Liddell may have been the original BMF champion, but he paved the way for dozens of other fighters, many of which have become household names.
Conor McGregor

Despite having his fair share of controversy, today Conor McGregor is arguably the biggest UFC MMA star, with three title belts won in just eighteen months – an unprecedented accomplishment that was bound to make his name a household one. Not only that, his title fight against Jose Aldo (an incredibly proficient fighter in his own right who had successfully defended his championship multiple times) went down as the fastest knockout in UFC history, with Aldo on the ground in a mere 13 seconds.
Born in a tough neighbourhood in 1988, McGregor fought his way to a UFC contract at only 25, and then began his winning streak a mere two years later. The culmination of his career was a fight against Floyd Mayweather in 2017, which became the most watched PPV event in UFC history up to that point.
Jon Jones

Jon Jones, also known by his nickname Bones, is the youngest fighter to have ever won a title fight – and under extraordinary circumstances that sound like the plot of an 80s action movie. After joining the UFC in 2008, Jones enjoyed modest success until he was given a lucky opportunity to fight current light heavyweight champion Shogun Rua in mere six weeks, after his original opponent, Jones' teammate Rashad Evans, had to drop out due to injury. Nobody expected the 23 year old Jones to stand a chance, and yet he shocked fans and bookmakers alike by not only winning, but also retaining the title against several older and more experienced opponents.
Today, Jones is equally known for his early success and for his viral fame, with videos of his spectacular, athletic fights spreading like wildfire on YouTube. He quickly capitalized on that fame by starting a channel himself, engaging his fans directly through educational tutorial videos where he teaches various moves.
Anderson Silva

Anderson Silva, known among his legions of fans as "The Spider", is the UFC's longest reigning champion ever, with 16 wins in a row (including 10 title defenses). Dana White, current president of the UFC, has called the Spider "the greatest mixed martial artist ever", and looking at his win record, it's not at all hard to see how he gained that reputation. Legends like Carlos Newton, Hayato Sakurai, Chris Leben, Rich Franklin, Dan Henderson, Forrest Griffin and Vitor Belfort have all attempted to steal his Middleweight champion belt, with no luck.
Much like McGregor, Silva's upbringing was a tough one, the Dancing Spider being born in a poor town in Brazil as the middle of four kids. Originally learning from neighborhood kids who could afford to take jiu jitsu lessons, Silva worked his way to mastery of four martial arts, taking on various small jobs to support himself. His efforts paid off, and while the Spider sadly retired in 2020, his legacy in the UFC MMA hall of fame remains solid.
Israel Adesanya

Israel Adesanya is known affectionately by his fans as "The Last Stylebender", a play on words referencing the popular TV show "The Last Airbender" about a boy who can use magic from all elements as opposed to just one. Looking at Adesanya's fighting style, it's not hard to see the comparison – this legendary fighter mixes kickboxing, boxing, Brazilian jiu-jitsu and wrestling (with a pinch of taekwondo) in order to turn himself into an unstoppable force on the hexagon. The results speak for themselves – in his three years spent in the UFC, the Stylebender has won 20 matches without losing a single one.
This success led to him winning several Performance of the Night awards, alongside his Middleweight belt in 2019 when he faced Kelvin Gastelum in what many have regarded as one of the best UFC fights of the decade. Since then, many have tried to steal the Nigerian-born Stylebender's belt, but the only things earned in those fights were a couple more Performance of the Night accolades for Adesanya.
Which bookmaker offers the best UFC odds?
Just like with every other sport, it's hard to pinpoint a single operator who offers the best UFC odds across the board. That's just not really how bookmakers work, as each one tends to calculate the probabilities for every match by themselves. As such, while one match can have great odds at Betway, Unibet might presume the results are much harder to determine, and as such offer lower numbers to minimize risk for them. The opposite could also be true. Then there's also the case of markets – while most bookies cover the most popular UFC betting markets in the UK, there will always be differences and exceptions. As such, the best odds will depend entirely on your personal preferences.
Like with any other sport, the most optimal way of getting great UFC odds is to have accounts in several different bookmakers and compare the odds for any match that you wish to bet on, taking into account the fighter you wish to support. After you check the numbers, be sure to place your bet at the bookie offering the highest odds for your favourite.
Strategy and tips for successful UFC bets
Betting is, in all honesty, more of a science than an art – and that goes double for the UFC where a million factors can determine a fighter's performance. Just because X won against Y and Y won against Z, it doesn't necessarily mean that X will win against Z. With experience and a lot of knowledge you can start getting a good idea of who the favourite will be, but here's some tips to get you started:
Analyze each fighter's strengths and weaknesses – The UFC is a melting pot of many different fighting styles, with most fighters using a combination of several in order to compensate for their weaknesses. As such, knowing each contestant's particular fighting style, what it's good against and what its holes are, is crucial to placing a correct bet. Don't just rely on recent form like with other sports!
Know how each fighter's daily form fares – With that said, don't neglect recent form either. A fighter can be practically unstoppable against a certain fighting style, but they will lose if their overall performance has suffered as of late, or if they're dealing with injuries or drama outside the cage. Be acutely aware of how each contestant is faring, as a recent dip in performance will not only affect the probabilities, but is also an indicator they may fail.
The venue matters – Just like with football, where each team has a distinct advantage when playing on their home turf, there are certain venues among the hundreds that the UFC maintains which some fighters simply feel more confident in. Sometimes it's a venue in their home state or town, or maybe a slight change to the smell or flooring, or just superstition, but it's fact that fighters' performance is in fact affected by where they fight. So look up how well your favourite did in that particular venue before betting!
MMA competitions besides the UFC
The UFC is by far the most popular MMA championship out there, but by no means the only one. There are dozens more championships, big and small, but here are four of the bigger ones:
Bellator – Bellator is the second largest championship in the US, behind the UFC. The main difference between it and its main competitor is that, instead of focusing on single matches and making big events out of them, Bellator focuses on tournaments called "seasons" where their biggest fighters compete to earn the right at a title shot against the current champion. Currently their biggest names include Vladim Nemkov, Ilina-Lei Macfarlane, Ryan Bader and Cris Cyborg.
Professional Fighters League (PFL) – Formerly known as the World Series of Fighting (WSOF), the organization formally changed its name after adopting a league format, one of few in the world of MMA to have done so. As such, their tournament structure works a lot like football leagues do, with fighters collecting points in order to advance up the ladder, and the fighters with least points being eliminated. Some of their top warriors include Ali Isaev, Lance Palmer and Kayla Harrison.
Invicta FC – Despite the success of certain Amazons within the UFC, like Ronda Rousey, it's undeniable that women are often considered secondary there compared to their male counterparts, receiving significantly less recognition for their work. Invicta seeks to remedy that injustice by shining the spotlight solely and exclusively on female MMA fighters, with the legendary Amanda Nunes helping to train its young talent and set up matches.
ONE Championship – ONE is the UFC's Singapore equivalent – and the fact that audiences not only from outside Singapore, but outside Asia in general, tune in regularly to see its fighters duke it out is a testament to its success. Attracting an all-star, global cast of warriors, some of ONE's champions have included Brazilian Bibiano Fernandes and Thai Sam-A Gaiyanghadao. ONE is also considered by many to have stricter rules prioritizing fighter safety than the UFC, which is appreciated by its warriors and fans alike.
The best bookmakers for Mixed Martial Arts
Betfair – Betfair is definitely one of the greatest MMA bookies operating in the UK. They offer bets on pretty much every match in the UFC, including less prominent ones – while many other bookies might just be content with the PPV events. They offer over a dozen markets for each event, with numerous betting options for each, and their free £20 refund if you lose your first bet make high-risk gambles worth it.
Betway – Betway tend to offer some very good odds for their MMA matches, including those of the UFC. Alongside that, they offer regular promotions for returning players, some of which apply to UFC matches – especially when there's a big fight coming up. The downside is that there's a very small number of matches available for betting, and usually with only one market. As such, Betway isn't ideal for UFC betting.
Unibet – Unibet is a reliable bookmaker for any, and it's not hard to see why given the scope of their generous promotions – currently, their welcome offer is a generous rebate for lost bets and some cash to make free wager. This makes them a great starting point, but sadly not perfect for more experienced gamblers, as the number of matches they offer is very limited, and only one market is available for most.
Use The Exclusive Promo Code And Get 100% Welcome Bonus Up To 30€
check_circle

Special Promotions for Chosen Games from the Premier League

check_circle

Very High Betting Odds

check_circle

Many Deposit & Withdrawal Methods

check_circle

Superb Sports Betting Offers
Pros and Cons of MMA betting
Advantages
Get more engaged with the fights - Many of the big fights, especially the PPV ones, are explicitly promoted as big, must-watch events, the type of thing you would bring friends over or go out to watch in your favourite pub. By placing bets, you can get even more invested in these unique events.

Know exactly who you're supporting - When it comes to team sports like football, basketball and rugby, the team that you're wagering on might not be the same team that was once successful. Changes and transfers happen all the time, sometimes very drastically and very quickly. On the other hand, when you're betting on McGregor, you know exactly who you're betting on and what he's capable of.

More accurate analysis - Every fighter has a very unique and distinct fighting style, with his own strengths and weaknesses. As such, it's easier to determine whether fighter A's strengths outclass fighter B's weaknesses - even if the final results are still impossible to predict with 100% accuracy.

Generally higher payouts - Since UFC is less popular than "big" sports like football and basketball, which attract hundreds of thousands of bets (and thus bookmakers need to pay a lot more people), its odds generally tend to be a little bit higher, thus ensuring a better payout if you win.
Disadvantages
Less reliable predictions - At the end of the day, despite the strengths and weaknesses of each fighters, many matches tend to go differently from predicted. No one could have guessed correctly that McGregor would knock Aldo out in 13 seconds after all! While this isn't usually a big issue if you bet on the winner, the unpredictability is bad for people betting in other markets.

Large disparities in probabilities - While something like football betting has been around for over a century, and bookies know exactly how to calculate probabilities, UFC betting has only been available for a couple of years. As such, it might as well be the Wild West as far as odds for different categories and markets are calculated, which leads to less reliable payouts overall.
UFC Fight Island
The UFC tends to rely a lot on travel – they have multiple venues around the world to accommodate their international fighters and diverse audiences. After all, despite the fact that the Championship is an American company, many of its fighters are not. So what happens when the world is locked down due to a pandemic and travel to almost any country in the world becomes either impossible or incredibly unwise? The natural answer would be to just postpone a couple of Fight Nights until the curve is flattened and restrictions loosen. But UFC President Dana White wanted to think bigger. "What if I just hire an island unaffected by the restrictions and only bring fighters who test negative for the virus?" He thought.
And thus, UFC Fight Island was born. Hosted on the appropriately named Yas Island in Abu Dhabi (which had already been the arena for three other events), Fight Island officially took place on July 12, 2020, and Dana White definitely made sure the world tuned in despite the difficulties it endured – even if the only fans watching were those stuck behind their TV screens instead of cheering from outside the cage. The headlining event was supposed to be a Welterweight Championship match where Gilbert Burns was supposed to challenge reigning champion Kamaru Usman, but sadly that didn't happen due to Burns testing positive for the virus. His replacement was Jorge Masvidal, but sadly he didn't prove strong enough to relieve Usman of his belt.
Fight Island proved to be a monumental success, with over 1.3 million viewers buying access to the stream through PPV, and an additional 850,000 watching the replay on cable television. This monumental success would eventually lead to Fight Island 2 (also known as Return to Fight Island), which encompassed UFC 253 and 254 alongside several Fight Nights which aired between late September and early October 2020.
UFC Betting – the ultimate FAQ
Are UFC bets legal?
The short answer is yes, if you live in the UK and visit licensed bookmakers betting on UFC matches is completely legal. Things get a bit more complicated if you live outside the UK and/or are looking to place bets at unlicensed bookies, since you need to check what the laws of your country say about it. UK residents shouldn't have any issues, however.
Who offers UFC bets at all?
UFC bets are offered by a wide variety of bookmakers in the UK and around the globe. Some of the biggest bookies operating in the country, like Unibet, Betway and Betfair, allow players to bet on pretty much any UFC match that happens, whether it's PPV, Fight Night or part of a different event.
UFC and Bellator – what is the difference?
As far as viewers are concerned, the main difference between the two brands is the set of fighters they employ. Since the UFC and Bellator are competitors, they each put their fighters under exclusivity contracts, meaning you won't ever see Pat Curran fight for the UFC while he's still working for Bellator.
What are UFC Fight Nights?
As opposed to the PPV fights, which require additional payment to be watched, the "Fight Nights" air on cable TV at no additional cost. As such, they're commented on by the "B-team" (Anik & Florian) and feature less prominent fighters, as the big names like Mayweather and Rousey are "saved" for PPV matches.
Who founded the UFC?
The UFC was first started by a New York businessman named Art Davie, who pondered the question "Who'd win in a fight between a wrestler and a boxer?" He partner with Rorian Gracie, son of Brazilian jiu-jitsu legend Helio Gracie, as well as TV producer Campbell McLaren, and together they developed this idea into what would become the first UFC championship.
Where can I place my wager on UFC fights?
There are many betting sites operating in the UK that you can use to put down bets on UFC matches. As the sport has developed, so too has its betting culture, to the point where many of the country's top bookmakers now take bets on the various fights. We recommend some bookies you can sign up to right here on this page, so why not give it a try?
CHECK OUR TOP 3 BOOKIES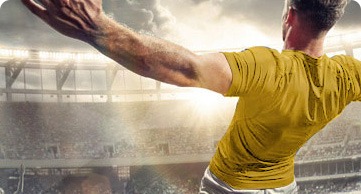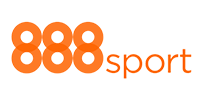 $30 in Free Bets + $10 Casino Bonus
New customers only • 18+ • Min deposit of $10 • A qualifying bet is a 'real money' stake of at least $10 • Min odds 1.50 • Free Bets credited upon qualifying bet settlement and expire after 7 days • Free Bet stakes not included in returns • Casino Bonus must be claimed within 7 days • To withdraw bonus/related wins, wager bonus amount 40 times within 14 days • Casino Bonus expires after 60 days • Restrictions apply to withdrawals, payment methods and countries & full T&Cs apply