clear Free
36 Available bookies
clear Odd comparison
done Live odds
clear Historical odds
clear Value Bets
clear Droping odds
done Surebets
clear Mobile version
done Free
14 Available bookies
done Odd comparison
done Live odds
clear Historical odds
clear Value Bets
clear Droping odds
clear Surebets
clear Mobile version
Sure & Risk Free Bets Scanners
Here is a list of different scanners and their features. A clear review of the scanners will allow the punters to decide which scanner is more efficient in finding the surebets and which one scans more bookmakers to give speedy and comprehensive results.
Oddspedia.com
With over 80 scanned bookmakers, Oddspedia offers numerous sure bet odds in different sports. Oddspedia scans and compiles sure bets from a wide range of sports events such as Football, Tennis, Baseball, Ice Hockey, and Cycling. Bettors can find sure bet odds of both major leagues and other famous sports events.
It is also possible to find live betting odds that are sure to give returns. Each time a sport event starts, Oddspedia scans the available betting odds from various bookmakers and displays the statistics on the live odds button on its website. Using a filter on Oddspedia's website, it is possible to search all the available odds by specifying your search criteria such as the kind of sports event, the betting markets available for the event, the specific time the event will take place, and the bookmakers offering the best odds. Pre-match sure bet odds are available for the next 5 days.
All these odds comparison services are available to every punter willing to place risk-fee bets. Oddspedia only charges a little amount of money according to their payment plan available on their website. Their scanners are fast and they change the odds according to any changes made by the specific bookmaker.
Allbestbets
Allbestbets is a Russian surebet scanner that boasts in providing the best odds analysed by professionals. It scans over 100 bookmakers to provide unbeatable risk-free odds. They provide betting odds for over 20 sports events. Their pre-match odds are best for beginners as their coefficients do not easily change. However, expert punters can try out the live betting odds for live sports events; their coefficients change so fast and rushing against time to place bets is crucial.
For easy navigation, Allbestbets has put up a search button that its customers can use to filter out the bookmakers of their choice as well as the sports events they want. There is also a calculator available on the main site for punters to calculate their possible winnings.
Its payment plan is divided into either pre-match package or a live betting package that goes for as high as £399.99 per month, and it offers unlimited access to odds from all sports markets. There is also a free package that offers limited access to the odds and lags so much in updating any change of odds. The free package is prone to many errors as odds take longer to be updated in case of any changes.
Betspan
Betspan is an odds scanner based in Russia, that has both a paid subscription plan and a free membership plan. Betspan offers risk-free odds from over 40 sports events, gathered from over 90 scanned bookmakers. Punters get access to various odds on different sports events, for all the 90 bookmakers, depending on the subscription they have paid for. Pre-match risk-free odds are available at a much cheaper subscription fee while odds that have live betting odds are a bit expensive.
The most expensive subscription plan is £75.99 per month which gives bettors access to pre-match and live betting odds that have a high change in coefficients, according to changes made by respective bookmakers. The free membership also offers surebet odds, but with limited access to other sports markets odds.
Betspan scans for sure bets very fast and it updates its odds very fast on the live betting markets. The scanning speed is quite impressive. However, only subscribers on the paid memberships can notice the scan speed. The odds scanner also offers various payment methods that its customers can use to purchase membership plans. There is also a calculator on the Betspan website that punters can use to calculate their possible wins, before they place their bets.
Bmbets
Bmbets is among the odds scanners that offer free services. Punters do not get charged to find sure bet odds on the Bmbets website. It scans over 54 bookmakers for surebet odds for only over 19 sports markets. Compared to other odd scanners, Bmbets does not give a clear comparison of bookmakers as it is only limited to 54 bookmakers. There are also other disadvantages of using free odds scanners such as Bmbets.
So much delays in updating the odds. As bookmakers change their odds when the event is about to begin, Bmbets delays in making these changes for their customers. Such delays are followed with a lot of disappointing errors in the odds.
Very few betting markets odds. As no membership fee is involved, punters should expect a limit on the supply of odds. They may not get odds for live betting. However, with Bmbets, all is not lost. It offers a visual indication for odds that have been updated. It also rates its bookmakers, giving punters a clear rating of the best bookmaker and the odds offered. The Bmbets site can also be reached on a mobile phone through a phone browser. There is also a calculator that comes in handy for customers who wish to calculate their achievable profits.
PositiveBet
Positivebet is among the leading surebet scanners. Its scanning speed is probably the reason why the scanner is famous. It scans for sure bets real fast and produces accurate real-time surebets with good odds. The scanners speed and its functionality keep improving by the day. PositiveBet scans quite a number of popular bookmakers, making it convenient for professional bettors.
It scans for pre-match odds as well as live betting odds. Some of the betting markets that it scans include, total goals, handicap, and corner kicks. There is a detailed search filter that helps identify odds and compare them with two bookmakers of your choice. The filter comes with a calculator that automatically calculates possible profits from the selected betting odds from two different bookmakers. This feature is very useful as it saves bettors a lot of time.
The subscriptions at PositiveBet are quite affordable, and it also offers daily and weekly subscriptions. There is also a free trial for new customers, which expires after some time. The most fascinating feature of this scanner is that it allows bettors to place bets from their selection of sports markets, directly to their selected bookmakers. This feature by PositiveBet helps save a lot of time, especially when betting on live events as the odds keep changing very fast.
RebelBetting
RebelBetting is a unique kind of surebet scanner as it only scans pre-match events only. For punters new to risk-free betting, this feature by RebelBetting is perfect for them as the odds do not actively change and finding odds is easy. It is also an advantage to professional gamblers as it offers speedy results as well as allowing them to download the scanner program into their computers, unlike other scanning companies.
RebelBetting scans over 80 bookmakers to give a clear comparison to its customers. It scans various sporting events and their different markets to produce risk-free odds. Some of the betting markets that RebelBetting scans include 2-way, 3-way, double chance and draw no bet markets among others.
Looking at RebelBetting's membership plan, it is safe to say that it is quite affordable. It offers a free membership plan, as well as a paid subscription. The lowest subscription goes for £59, this is a perfect subscription for newbies, while the most expensive is £499 per month. The most expensive subscription is best for professional punters, since it offers custom-made software that helps customers to find odds. The scanner also comes with a calculator.
Scan-Sport
Scan-Sport scans over 60 bookmakers to provide odds for pre-match and live betting markets. Scan-Sport's membership rates are very cheap. It offers cheaper subscription rates than any other surebet scanner. For all the pre-match risk-free odds, Scan-Sport offers them for free. All the pre-match odds in all the sporting events and markets offered by the scanner are free of charge. However, for Live betting surebets, customers pay as little as £10 for a 30-day subscriptions, and £1 for a 3-day subscription. The scanners promises that the odds have over 1% efficiency and is utilized well, they could be quite profitable.
Customers can find odds for events happening the same day. Over 12 sports events such as Football, Baseball, Hockey, Tennis, Darts, and American Football are covered by the scanner. The scanner has a filter can customers can use to find odds. By specifying the bookmakers of their choice, and the markets they prefer, it becomes easier for customers to find the risk-free odds they are looking for. There is also a calculator that helps punters calculate their possible winnings, after selecting their preferred odds from different bookmakers, and adding their possible stake, they can find out how much they are likely to win.
BettingHive
BettingHive was among the youngest surebet scanners to be established in Russia. The scanning servers at BettingHive were ranked as efficient offering real time and speedy odds to customers. There services were offered for free while also operating a paid subscription at a cheaper price. It scanned over 36 major bookmakers from Russia and offered a list of surebets for punters. Finding risk-free odds was quite a task as the filter only limited punters to the bookmaker and the sports event. The rest of the search process had to be done manually by punters.
However, BettingHive closed down after a few years of operation, terminating its services to its customers. This was quite a blow for most of their customers. It really was a good surebet scanner with a promising future in the risk-free scanning business as all its services were well mapped out, complete with a subscription plan that had reasonable prices.
A-bets
A-bets has made very easy for customers to find the odds that they are looking for. It has a filter option that filters out all the unwanted results, by allowing customers to click on only the odds they need. Customers can also put up notifications that will alert customers in case new odds are available. The scanning servers at A-bets offer speedy odds comparisons and produce the desired risk-free odds from different bookmakers.
After registering an account with A-bets, punters can decide to use the free services subscription plan or pay for a monthly subscription plan. The subscription plans are quite affordable and come with so many advantages. For instance, the most expensive subscription is the expert tariff that gives customers who have paid, access to numerous sports markets and a filter functionality that make finding odds more easier. Customers can find live betting odds and pre-match odds and in the event of odds changing, the scanner offers real-time changes. Currently, the scanner only provides one sport event, football. They however promise to avail more odds in various sporting events.
The Forks – Risk Free Bets
The Forks is among the top rated surebet scanners on the internet. It scans over 40 major bookmakers in the UK. It has admirable scanning software that searches for pre-match and live betting odds. The scanning system updates odds in realtime, and coefficients with changes are displayed for customers to see.
The scanner collects odds from over 40 top bookmakers in just 8 sports events. It might seem like few sports events, butit is quite sufficient to make high returns when punters stake using the odds. There is an advanced search criteria that helps customers find the odds they are looking for from different bookmakers. It is said that TheForks has a connection with PositiveBets as they share the same prices for their tariffs and TheForks scanning software can be download on the PositiveBet website.
BetBurger
It is the most popular surebet scanner on the internet, as it offers numerous odds from many bookmakers. It scans over 100 bookmakers from different parts of the world. Its speed and accuracy of odd make a more preferred scanner. It offers odds for live events as well as pre-match events. The scanning speed has hit a record of 3 seconds for live betting odds and 15 seconds for pre-match odds, this is a faster scan than any other surebet scanners.
To make easy for bettors to find their surebets, Betburger has a filter that helps them search for new odds as well as odd for specific sports events and specific bookmakers.
It has a subscription plan that is quite expensive as perceived by their customers. All the subscription plans are custom-made to maximize customers' experience with the scanner. The expensive the tariff, the more access a customer has to the various scan features at Betburger. Bettors can choose to select a short-term subscription plan or a yearly plan which comes at a discounted price.
Betburger's fame has come from its reliability when scanning for surebet odds. Their scanning system is real-time and has a little margin for errors.
OddStorm
The scanner was created in 2006 and has since provided surebet odds from over 60 bookmakers. And the number of scanned bookmakers keeps increasing. Oddstorm does not outsource its risk-free odds from third party sites, it has its own scanners that search for these odds at an impressive speed. There is a guarantee that customers will not experience any delays.
Thanks to their advanced search criteria, customers can only view what they selected instead of searching through all bookmakers for the specific odds required by customers. Customers can also compare odds of the same leagues or tournaments from a wide range of bookmakers. This feature allows customers to choose the most profitable odds from bookmakers and thereafter place the bets. Each odd that changes its coefficient, a pre-match odd or an in-play odd, Oddstorm makes easy for customers to view the odd history.
The scanner offers subscriptions with high rates as the services provided are quality and worth the money. There are daily subscriptions, weekly, monthly and yearly subscriptions.
BreakingBet
BreakingBet was recently established, but has since penetrated the market. It popularity comes from the quality service it provides to customers. It scans over 34 bookmakers and numerous sports events, covering major and minor leagues and tournaments.
Currently, it only has one subscription plan that is in beta mode, probably to test its performance before it is officially rolled out to customers as the official subscription plan. To access the full services offered at BreakingBet, visitors are required to sign-up for free on the website.
Using the filter on the website, it is possible to search for an odd using different search criterias, such as the bookmaker, sports events, and the time the events will start.
Surebet
The scanner uses organised software to collect odds for over 90 bookmakers across the world. All these odds are available to customers at a small subscription fee. There are pre-match odds with profitable odds. There is also a calculator that comes in handy for customers to calculate their possible profits depending on the selected bets. This helps customers decide the amount of stake they will risk to receive the possible profits.
It is important to note that the scanner does not offer odds for live betting events, all odds are only from pre-match events. The advanced filter service by Surebet helps customers find the odds they are looking for.
Devil Bets
It offers quite expensive services but totally worth it. The scan speed is very impressive but with a very unfriendly support team. The website is easy to navigate as most features can be easily seen on the website. The scanner only offers pre-match odds for various sports events. It is able to scan over 28 bookmakers to produce profitable odds to its customers.
There is a subscription plan that most customers complain is quite expensive, however depending on the odds access they will receive, the amount of money paid on subscription is worth it.
Oddsportal
Oddsportal scans over 80 bookmakers at a very high speed. The scanner scans for pre-match and live betting odds which it compares for different bookmakers. There is a trial version that customers receive upon signup. After they are satisfied with the odds at Oddsportal, they can go ahead and pay for a subscription.
BetBrain
The scanner scans more than 30 bookmakers for surebet odds. Only pre-match odds are collected as the live betting odds are currently not available. It offers the coefficients in different formats for customers' convenience. The subscription is very affordable. The search bar provides different search filters for customers to find their preferred odds.
Use The Exclusive Promo Code And Get 100% Welcome Bonus Up To 100€
check_circle

Wide range of sports to bet on

check_circle

24/7 Live chat support

check_circle

Fast & Secure Payments

check_circle

Very competitive odds
Top 10 bookmakers

by user rating
keyboard_arrow_down
Top 10

by user rating

Top 10

Expert rating

Top 10

by bonus amount
CHECK OUR TOP 3 BOOKIES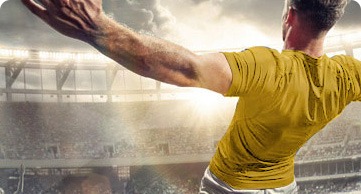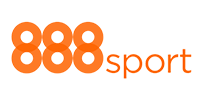 $30 in Free Bets + $10 Casino Bonus
New customers only • 18+ • Min deposit of $10 • A qualifying bet is a 'real money' stake of at least $10 • Min odds 1.50 • Free Bets credited upon qualifying bet settlement and expire after 7 days • Free Bet stakes not included in returns • Casino Bonus must be claimed within 7 days • To withdraw bonus/related wins, wager bonus amount 40 times within 14 days • Casino Bonus expires after 60 days • Restrictions apply to withdrawals, payment methods and countries & full T&Cs apply