1xBet Comes with the Goodies again – Brand new way to deposit money for players from India
1xBet is giving Indian players a chance to fund their accounts without having to open an account, apply for a credit card or leave their homes. Thanks to the 1xMAN, you can get the amount credit to your account using the Cash on Delivery service.
How Do You Join the Service?
Start by logging into your account and choosing Cash on Delivery. Then, double-check your address to ensure that you give the right city, building, office and street. Once you complete the check, 1XBet will send you a unique number to show that you have activated the service. Store the number for later use. Remember, the right address is important for 1xMAN to reach you.

Confirm Your Request
Provide a number that 1xMAN can reach you on when completing your registration. The company will confirm the address before sending 1xMAN. The service is only valid for Mumbai, Delhi, Chennai, Pune, Ahmedabad, Hyderabad and Bangalore.
Once all details are correct, 1xBet will send the 1xMAN. When he arrives at your doorstep, he will ask you to provide the number you got when registering for the service. This request number also serves as your confirmation and receipt. You will not get a physical receipt to confirm that you have made a payment.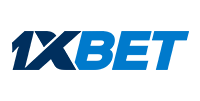 Register on the 1xBet website. Fill in all the fields in My Account. Top up your account up to 100 EUR (or equivalent in another currency). The bonus will be credited to your account automatically after the deposit is made.
How Long Does the Money Take to Arrive Your Account?
Once you have made your deposit, the 1xMAN will make the deposit on your behalf. However, the money will reflect in your account once he arrives back to the office. This may take some time when you factor in the traffic and other inconveniences. However, you should have the account balance updated in a maximum of eight hours. In most cases, it will not take that long.
Who can Use the Service?
The service is available to any Indian player that is located in the areas indicated above. It is ideal for people who do not have active bank accounts or credit cards, which they can use to make deposits. Besides, people who do not want to use the bank account or their cards to make a payment to a bookie can use this service. Once you get the balance reflected in your account you can make a purchase, bet or wager on any games on the platform. The deposits made using 1xMAN can also be used to activate bonuses and other offers on the 1xBet account. Do not let the lack of a bank account or credit cards cause you not to bet on 1xBet.