1XBET 20/21 Champions League Scoreline Predictions Cash and Prize Promotion
1XBET is showcasing the 20/21 UEFA Champions League football knockout stages with a superb scoreline prediction promo with a jackpot $30 000 USD cash prize. As the competition enters the last 16 teams knockout stages there is a total of 29 matches, including the showpiece final hosted at Istanbul's Ataturk Olympic Stadium, where 1XBET customers are invited to make scoreline predictions and pick up points for a chance of netting a top place on the leaderboard and grab some top prizes.

How The Promotion Works
Make a scoreline prediction for each match taking place in each stage of UEFA Champions League fixtures.
Once the predictions have been made a confirmation bet of at least 98 INR must be made on any event on the 1XBET platform.
For each match where a correct scoreline is predicted points will be awarded, a total of 29 games and a maximum of 400 points to be won.
Players with the highest amount of points earned by predicting the correct outcome of the matches will be counted to have a chance of scoring some of the promotion's top prizes.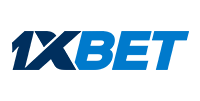 Register on the 1xBet website. Fill in all the fields in My Account. Top up your account up to 100 EUR (or equivalent in another currency). The bonus will be credited to your account automatically after the deposit is made.
How the Points are Awarded
Round of 16 – 16 matches: 10 points/match (maximum number of points is 160)
Quarter-finals – 8 matches: 15 points/match (maximum number of points is 120)
Semi-finals – 4 matches: 20 points/match (maximum number of points is 80)
The final match: 40 points/match (maximum number of points: 40)
The Top Prizes
1st Place – $30 000USD
2nd Place – $20 000USD
3rd Place – $10 000USD
4th Place – Apple iPad Pro 256 Gb 2020
5th Place – Apple iPad Air 10.9" 256 Gb 2020
6th Place – Apple iPad 128 Gb 2020
7th – 26th Place – 5000 Points (20 winners)
27th – 56th Place – 4000 Points (30 Winners)
57th – 96th Place – 3000 Points (40 Winners)
97th – 146th Place – 2000 Points (50 Winners)
147th – 246th Place – 1000 Points (100 Winners)
247th – 446th Place – 500 Points (200 Winners)
447th – 746th Place – 300 Points ( 300 Winners)
All Bonus Points awarded are available for customers to use to bet at 1XBET
Terms and Conditions
Points are awarded for correct scoreline predictions, with a maximum of 400 points available.
Registered customers must opt into participating in bonus offers on the My Account page.
A minimum bet of 98 INR must be placed on any event, with min odds of 1.3 to confirm the prediction.
There is not a limit on the number of predictions that can be made.
The offer applies to predictions on the match results including regular and extra time scorelines.
Participants may only win one prize each, winners of the top prizes cannot also win any of the runners up prizes.
The offer is valid between 15.02.2021 and 29.05.2021. For the purposes of this contest, a "day" is regarded as a period from 00:00 (+3 UTC) to 23:59 (+3 UTC).
Countries, where this promotion is valid, are Turkey, Ukraine, Chile, Venezuela, Iran, Cameroon, China, Vietnam, India, Colombia, Kurdistan, Mexico, Indonesia, Thailand, Korea, Japan, Mongolia, Brazil, Uganda, Bolivia, Peru, Nigeria, Senegal, Mozambique, Congo Kinshasa, Guinea-Bissau, Equatorial Guinea, Uzbekistan, Turkmenistan, Tajikistan, Tunisia