Win top prizes with the 1XBet CS:GО ESL PRO LEAGUE 15 Promotion
The ESL Pro League 15 features 34 teams from across the globe and is one of the most popular eSports betting competitions in the world. 1XBet has a brand new promotion for its players who love betting on the ESL Pro League. If you bet at least 4 CAD on the 15 events of the ESL Pro League, you will get tickets to the main prize draw that happens at the end of the competition. Each 4 CAD bet gets you a ticket to the promotion.

The available prizes range from quality electronics to promo codes and valued weapons to use on your ESL account. They include, among other things, 8 CAD promo codes, the iPhone 13 Pro, the IRU Game 1717 Pro, the Ursus Knife| Fade, the AK-47| Fire Serpent, the AWP | Dragon Lore, the Harambit | Lore, the M4A1-s| Dark Water, and the Desert Eagle| Blaze. A full list of the prizes and the number of prizes present is available on the promotions page.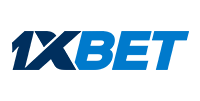 Terms and conditions of this promotion
You must log in or register to take part in the promotion. Once you log in, be sure to read and understand the terms of the promotion before clicking the "take part" button to join the offer. Then, place at least £4 on any live or pre-match ESL Pro League 15 games that have odds of at least 1.60.
On the other hand, if you wish to bet on multiple games, you must make a multi-bet of at least three events, with each having odds of not less than 1.30. Each £4 you wager on these games will give you a ticket for the draw that happens at the end of the league. New players that register during the promotional period and make their first bet will receive two tickets for every eligible bet in their first three wagers on the platform.
Any participant that places eligible wagers on games during the entire 20 days of the competition will receive an additional 10 tickets to the final draw. This promotion runs until April 10, 2022, after which a draw will be conducted. Players can have up to 10,000 tickets in the promotion.
Every player on the platform is eligible to take part in the promotion, except if they wish not to take part in the bookmaker's offers. However, each player must be at least 18 years of age and have filled in all their biodata on their accounts, including name, location and phone number.
This promotion is only played with real money bets. Promotion bets and cash bonuses are not eligible for the offer. It also does not include advance bets, voided games, sold or refunded bets. The results of the draw will be published on the website and the winners contacted.