Get a Hyper Bonus upto 250% when you place accumulator bets with 1XBET
It's big, it's super, and it's hyper! It is the 1xbet hyper bonus which guarantees up to 250% bonus. The fastest-growing bookmaker delivers yet again with a massive bonus for gambling fans.
Unlike other typical bonuses which run for a specific period, the hyper bonus is unique. It kicks off on 24.03.2021 to infinity. How about that for a bonus? Join the infinity train and get hyper wins!

How the 1xBet Hyper Bonus Works
Simplicity, coupled with straightforwardness is the reason the hyper bonus stands out. First, log in to the 1xbet website if you are already a customer. If not, you need to register by filling in simple details such as full name, mobile number, which you must activate, email address and country of residence.
Next, you must opt into participating in bonus offers such as the hyper bonus. Go to 'My Account Section' select 'Account Settings' and choose the 'Participation in Bonus Offers' tab.
Thereafter, head to the promotions page and select the Hyper Bonus offer. Ensure you click on the 'Take Part' tab to participate in the offer.
With this in mind, it's time now to place a bet. In this case, only accumulator bets apply. A punter must choose an accumulator bet with a minimum of 4 events and not more than 25.
On the other hand, the minimum bonus is 5% while the maximum bonus is the grand 250%. Therefore, the more the events in your accumulator bet, the higher the bonus.
It is important to note that, the amount of bonus increases by 5% for every addition of an event bearing in mind the least is 4 events. For instance, an accumulator bet with 5 events gets a 10% bonus, for 6 events you get a 15% bonus and so on.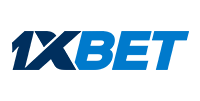 Register on the 1xBet website. Fill in all the fields in My Account. Top up your account up to 100 EUR (or equivalent in another currency). The bonus will be credited to your account automatically after the deposit is made.
Terms and Conditions
1xbet hyper bonus is player-friendly. Surprisingly, the bonus is not subject to any rollover requirements. Additionally, 1xbet credits the winnings within 24 hours.
To begin with, the events in the accumulator bet must have minimum odds of 1.2. Otherwise, any winnings are void.
For a punter to be eligible for a bonus, all the events selected in the accumulator bet must win. For instance, if 9 events win from a total of 10, you cannot claim the bonus for 9 events.
According to the bookmaker, refunded bets resold bets, promo code bets and use of bonds funds is considered ineligible.