eSports Organization Natus Vincere cuts a Sponsorship Deal with 1xBet
1xBet has taken another step in engaging with esports companies by signing a title deal with Natus Vincere (NAVI). The sponsorship agreement will go a long way into providing 1xBet with marketing assistance from NAVI esports marketing teams for games such as CS: GO and Dota 2.
The sponsorship deal is to run for at least one year and reinforces the bookmaker's position as a leading esports provider in the gambling space. According to the agreement, in exchange for the sponsorship, the bookmaker will get assistance in creating powerful marketing strategies. However, the exact strategies being devised were not included in the agreement document.
This sponsorship deal is one of the several such partnerships between eSports providers and betting companies as the bookmakers try to beat exclusive esports betting sites such as Unikrn and ArcaneBet. Betting companies that have made similar deals in the past include be365 esports and Betway esports.
According to Natus Vincere CEO Yevhen Zolotarov, the company had not imagined that they would work with a large bookmaker such as 1xBet, which partners with large companies such as FC Barcelona. The new relationship with 1xBet has inspired the e-gaming company incredibly and they are enthusiastic about it.
On their side, 1xBet said that they have been focusing their efforts on eSports for a long time as it is one of the fastest-growing gaming categories and attracts hundreds of players each year. For that matter, the company has found the idea of cooperating with a reputable eSports company like Natus Vincere a feasible thing to do in the future. NAVI market has the same audience that the company is trying to reach with its eSports and other services on the website.
Natus Vincere
Natus Vincere is a Latin name that means 'Born to Win.' Over the years, it has become one of the largest eSports teams in the world. Since it came to being, NAVI has won more than 40 trophies in various sporting activities. It has also set various world records, many of which have not been challenged. Some of the games that the team excels include Dota 2, Counter-Strike: Global Offensive, Rainbow Six, PUBG and Apex Legend, among others.
1xBet
1xBet is one of the leading international gaming companies. It was established in 2007 and has grown to be one of the fastest-growing betting companies around the world. The company has the largest number of eSports activities both pre-match and live gaming. It has also partnered with leading companies such as Gambit eSports, HellRaiserseSports and Cascade eSports.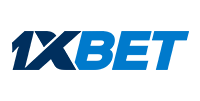 Register on the 1xBet website. Fill in all the fields in My Account. Top up your account up to 100 EUR (or equivalent in another currency). The bonus will be credited to your account automatically after the deposit is made.