Win a Brand New Samsung Galaxy Just by Wagering at 1xBet
1xBet have added another bonus offer to their already impressive repertoire. The 1xGalaxy promo runs from 24th June 2020 to 30th August 2020. This futuristic offer rewards winners with state-of-the-art smartphones just by placing a bet on 1xBet. Additionally, participants can win up to 5000 bonus points which can be wagered on any sports events available on the site.

The Prizes
Ultimately, after the promotion lapses, a draw will be conducted on 31st August 2020 to select the winning tickets. A total of 100 winners will receive the lavish smartphones which 1xBet has classified in the following manner. First place will have a total of 10 winners, each receiving a Samsung Galaxy Note 10+. The package will also include galaxy buds, a leather cover and a metal badge as a collector's item.
The Samsung Galaxy S20 Ultra will be won by 15 winners in second place. On the other hand, 25 winners will receive A Samsung Galaxy Note 10 for the third position. The fourth position concludes the smartphone prizes with 50 Galaxy Tabs S6 being won. Despite wrapping up the smartphone prizes, 1xBet awards 100 winners in the fifth position with Samsung Galaxy buds plus.
Bonus points are also among the prizes to be won by 740 participants in the 1xGalaxy promotion at 1xBet. Winners will receive between 5000 to 50 bonus points. Other categories include 2000, 1000, 500, 200 and 100 bonus points.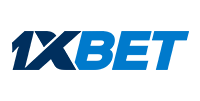 How to Participate
Besides 1xGalaxy promotion, bonus offers for existing 1xBet customers are easy and fast to opt-in. To take part in the promotion, a player will need to opt-in to the bonus offer on My Account section. Subsequently, wager on any of the wide variety of sports events with a minimum of £6.
Each stake earns you a ticket, therefore, the more the tickets, the higher your chances in the draw. The minimum stake of £6 gets you 1 ticket whereas the maximum bet of £112 earns a player 60 tickets.
Terms & Conditions
1xBet is only available for fully registered clients on 1xBet. Notably, the number of tickets is not limited. Players can acquire as many tickets as possible. However, the selection of winning tickets will be made randomly.
Any winners of the main prizes are excluded from the runner-up prizes while the bonus points are automatically awarded to winning ticket holders.