Win awesome prizes with 1XBit.com Big 5 – 5BTC Prize Pool
1XBit.com seeks to reward football lovers with a total of 5BTC in the Big 5 – 5 Championships 5 Bitcoin Prize Pool. All the football betting enthusiasts have to do is sign up and stake on any of the Big 5 football leagues in Europe. They enter into a draw that could see them share the 5BTC at the end of the promotion.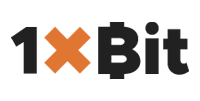 How to Take Part in the Promotion
Create or log into your 1XBit.com account and click on "Take Part" on the promotions page. It will register your account into the promotion.
Stake at least 0.2mBTC on a market with odds not less than 1.50. Participating tournaments include English Premier League, Spanish La Liga, Germany's Bundesliga, Italian Serie A and French Ligue 1.
Once 1XBit.com sets your bet, it automatically enters your account to the super prize draw. Every month, there is a draw where the system will randomly pick out any ticket as the winner.
Terms and Conditions
The promotion runs from 2nd February to 23rd May 2022. Only registered members who opt-in can take part in the promotion.
1 promotion ticket is 0.2 mBTC while buying 1000 tickets costs 100 mBTC. The higher you buy at a go, the better the deal.
1XBit.com does not limit the number of tickets a bettor can buy in a day. The more they buy, the higher the chance of winning. Cancelled, voided or refunded bets opts out of the tournament.
The first 15 ticket holders are winners of the monthly prize. Each goes home with either prize cash or free bets. The first gets 15 mBTC while the 15th receive 1 mBTC worth of free bet.
At the end of each tournament, the winner takes 50 mBTC and runners up get 40 mBTC. The last on the list of winners is position 15 with 1 mBTC worth of free bet.
1XBit.com Big 5 – 5 championship 5 Bitcoin Prize Pool final draw gives the winner 500 mBTC. The list runs all the way to position 10, who gets 50 mBTC.
The sportsbook reserves the right to accept or deny any gambler the chance to participate in this promotion. Such instances occur when the gambler's account is flagged for money laundering, double registration or canvassing.
1XBit.com has the authority to amend, terminate or renew the offer. In case of any misunderstanding between the general and promotional terms, always refer to the general terms.