Hit a Winning Streak betting on the NBA to pick up Valuable Gifts at 1XBit.com
1xBit.com has a new and exciting promotion for all the NBA betting fans out there. This 'Four Points play' promotion rewards you for having the longest series of winning bets on NBA games. All players have to do is place bets on NBA games, and the players with the longest series of winning bets stand a chance of winning lots of amazing prizes.

To take advantage of the 1XBit.com NBA basketball betting promotion, you first need to either log in to the 1xbit.com website if you are an existing customer or register if you are a new user. Secondly, you will need to navigate to the 'Four Points Play' promotion and click on the 'Take Part' button. Finally, you need to place bets on NBA games between 12th November 2021 and 13th December 2021. Players with the longest streak of winning bets shall climb the leaderboard to receive lots of crypto prizes.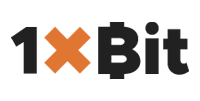 The 1xBit.com mBTC Prize Breakdown
1st place: 10 mBTC
2nd place: 9 mBTC
3rd place: 8 mBTC
4th place: 7 mBTC
5th place: 6 mBTC
6th place: 5 mBTC
7th place: 4 mBTC
8th place: 3 mBTC
9th place: 2 mBTC
10th place: 1 mBTC
 Terms and Conditions
This promotion is only available from 12th November 2021 (00:00 +3 UTC) to 13th December 2021 (23:59 +3 UTC). Bets outside this period shall not count towards this promotion.
For you to participate in this promotion, you must first click on the 'Take Part' button.
Players shall be ranked on the leader board depending on the number of consecutive wins they have.
The NBA bets shall be sorted depending on the date that they were placed.
Live bets and single pre-match bets of at least 0.5 mBTC with odds of 1.5 or greater are the only bets that shall count towards this promotion.
Players have the freedom to place bets on any market.
Only the first bet shall count towards this promotion for multiple bets placed on the same game.
If a player has a losing bet after a series of winning bets, the betting counter will reset back to zero.
Bets that have been sold, cancelled, or refunded will not count towards this promotion. Additionally, promo code bets and advance bets do not apply to this promotion.
If at any point two or more players have an equal number of winning bets, the player with the greatest average odds in their streak shall rank the highest on the leader board