Betway to Sponsor CS_Summit 6
Betway, one of the popular CS:GO betting sites, has signed a deal to sponsor one of the most popular annual esports tournaments: the CS _Summit 6. The next online tournament will place from June 22 and July 5, 2020.
Beyond the Summit, an event production firm, runs this tournament in four phases. This year's tournament is a major ranking CS:GO summer event for various regions. These regions include North America and Europe.

Teams from around the world will compete for a part of the £200,000 that is up for grabs. They will also seek to qualify for the Rio Major that happens in November 2020. That event has a £2 million bounty waiting for the winners. Betway partners with Beyond the Summit for the second time to sponsor the CS:GO tournament. They partnered for the CS Summit 5 that took place in 2019.
In an interview, the VP Sales and Marketing at Beyond the Summit, Michelle Cheng said the Betway had supported CS esports for several years. She added by saying that the company is a real fan of the game and put resources to its development. Therefore, it was an honour for Beyond the Summit to partner with the bookmaker in its first official CS:GO valve event.
On his part, Betway Head of Esports, Mr Adam Savinson, expressed the company's joy for partnering with Beyond the Summit company in their first official valve event for the game. He went on to add that after the company's successful sponsorship of the 2019 event, it was keen to find another chance to sponsor the event. Therefore, it was delighted to host another event and take part in the exciting moments of the year. Given that the event was the summer's Regional Major Ranking for North America and Europe, the company was also proud to be part of the tournament.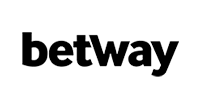 Beyond the Summit is a renowned tournament organizer that has been running tournaments since its establishment in 2012. Apart from the 2019 CS:GO tournament, it has sponsored other Dota 2 and CS:GO competitions. On the other hand, Betway is one of the leading CS:GO betting sites. Over the past, it has strengthened its portfolio by partnering with Ninjas in Pyjamas, ESL, MIBR, BLAST, BIG and PSG.LGD. By sponsoring the event for a second time, it expects to gain publicity for its esports betting among CS:GO fans. In the past, millions streamed such events on various online platforms.