Betway Offering a £1000 Reward for eSport Betting
E-sport betting on Betway is growing popular by the day. The bookmaker is giving out cash prizes of up to £1000 on the ESL Pro League. The promotion has 49 more bonuses for esport betting enthusiasts who miss out of the top prize. All one has to do is to opt-in and participate on Season 11 of the ESL Pro League.
Rule of Participation
The promotion is not open to all. The gamer has to opt-in on the promotions page to participate. He or she has to be a repeat customer to play.
After being accepted in the game, the player has to bet of at least £1 on any ESL Pro League game. The more one plays, the more the chances of winning. Betway esport will be ranking the performance of all the gamers participating until the league concludes.
The person with the highest winnings and odds gets to take home the top prize of £1000. The amount is credited into the winners account on or before 48 hours after winning. For those winning physical goods, their prizes will be delivered 48 hours after being notified. If delivery is not possible, betway will deliver another prize with the same value.
The ranking is done on the leader's board displayed on the promotions page. The total number of odds and probable winnings will also be displayed.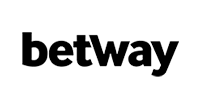 Terms and Conditions
The promotion runs from the 16th of March, 2020 to April 12th 2020. All bets set during this period are considered legit, as long as no other conditions (promotional or general) is violated.
The value of the Pound, Euro and Dollar are 1.1.1. All winnings will be given in the currency used when betting. Position 1 will get £1,000 and position 2 to get £500. Position 3, 4 and 5 will get £250, £100 and £75 respectively. Positions 6 to 10, 11 to 20, 21 to 25 and 26 to 50 will get £50, £20, £10 and £5 in that order.
The bonus bet expires after 7 days. The free bet can only be used on single bets. All free bet terms and conditions apply to all bonuses across Betway. They must be read alongside the promotional terms and any conflict arising, the general terms come into force.
Betway reserves the right to stop, extend or postpone the bonuses for esport betting. This is done without necessarily involving the gamer.