Betway Now Streaming eSports Live
Betway has revitalised its e-sport games to give its customers a reason to bet. From the Counter-Strike Global Offensive (CS: GO), DOTA 2 to the League of Legends, no time is a dull time at Betway. The reproach makes the sportsbook one of the top e-sport bookmakers in the United Kingdom. These video games play a significant role in making the gaming experience worthwhile. It also opens up chances to win big on the bookmaker.
Live Streaming
The 3 video games have been modified to allow live streaming of the e-sport matches on all media. It also allows players to bet form these platforms as the match proceeds. These features will be available for the CS: GO, DOTA 2 and the League of Legends games. Matches to be streamed live have a Play icon on its menu.
How to Stream the E-sport Games on Betway Create an account on Betway and fill in all the required information. Go to the sportsbook section and click on the e-sports tab. Choose from the 3 games on offer. The game should display the Play icon.
When you click on the play icon, a screen with the video game will pop up. This can be done on the mobile browser, mobile application and the computer browser. The gamer can bet on his or her favourite markets live.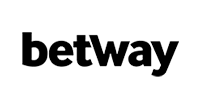 Terms and Conditions
The player has to log into his or her Betway account to use the service. All the necessary approvals should be met, and if they haven't, the bookmaker has to request for confirmation.
The service is open to all new and old gamers. However, if there is evidence that a gamer has more than one account, both will be suspended. He or she risks losing both accounts, the winnings confiscated and both the account terminated.
The bookmaker has the ultimate right to suspend or terminate the operating dates of the service without inferring to the gamers. Also, they can amend the gaming rules without seeking justification from the customers.
If the rules of the promotion differ from the general Betway terms and conditions, the general rules will apply. Betway advises every player to read these rules, understand and apply.