Top 5 European Football League's Betting Action 15-16th February 2020 Including Chelsea v Manchester United
It is Matchday number 22 in Germany, 24 in Italy and Spain, 25 in France and 26 in England. Most leagues are just returning from their winter break, and teams hope to utilise the recess to finish in a better position in the 2019/20 season.
Premier League: Chelsea v Manchester United
Both teams started off the season with mixed fortunes but are catching up. History favours Manchester United with 3 wins and 2 draws from the last 5 games in all competition. However, since the 2019/20 opening game 4-0 thrashing, Lampard's men have steadily improved. The tables have flipped, with Chelsea trying to consolidate their 4th place, as United struggle to get 4 points to move from 8th to 5th.
Chelsea's squad is intact and with both Jorginho and Kante available, Lampard might decide to play a holding 4-2-3-1 formation to suppress United's controlling game. With Abraham scoring freely and Hudson-Odoi coming of age, this clash will definitely be entertaining.
The future of Pogba in United's line-up is becoming uncertain. Ole Gunnar has his options wide open for suggestion. Fred and Pereira seem to be catching up while Martial return to form gives the United squad morale boost.

La Liga: FC Barcelona v Getafe CF
Getafe has improved this season and are currently holding position 3 behind Barcelona. If the recent form between these 2 teams is anything to go by, this is a match to watch. Barcelona holds a 75% success rate over Getafe in all their last 32 meetings, but the last 5 games, Getafe has collected 12 points against Barcelona's 10.
Pique and Umtiti are out on injuries, giving Quique some tactical nightmare in aligning his defensive and offensive midfield to cover the defence. Goals from Griezmann and Messi could be the balance to this deficit.
Getafe are growing confident more and more this season. A brace from Molina Vidal in their last fixture has cemented their run to top 4 finish this season. Their progressive 4-4-2 formation opens up the flanks, which if utilised well, can break Barcelona's dominance in the midfield.
Serie A: SS Lazio v Inter Milan
Inter Milan is assembling the best-attacking department in Europe; matchday 23 confirming this assertion. Lazio are no pushover either. With just a point behind the joint league leaders by points, they boast of a better record in the last 5 Serie A games than any other top 6 teams. This includes the 5-1 dribbling of SPAL February 2nd.
Inter Milan are flying high after dislodging Juventus from the Serie A helm, albeit on goal difference. The imports from the Premier League (Lukaku and Victor Moses) made the impact. History, and most online sportsbooks, gives both teams a 50-50 chance to carry the day, but Lukaku and Sanchez growing presence in the Inter's line up is a threat.
Lazio are hoping that their impressive form will help them make a giant leap as league leaders.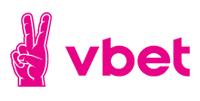 Bundesliga: Hoffenheim v Wolfsburg
The two teams are fighting for a chance to play European football next year. A win for Hoffenheim gets them closer to Champions League football, while a win for Wolfsburg makes their Europa League chances viable. Their head to head starts offers no team any bragging rights. This game is the tie-breaker.
Despite losing to the league leaders, Hoffenheim has one of the most impressive records in the league this season. This makes the match interesting. Wolfsburg have not been prolific this second leg, but their resolve to close in the gap at the top is alive. None of the teams has injury scares, making the game balanced in all spheres.
Ligue 1: Lille v Marseille
The two teams are too close from the ranking table, yet so far in reality. Lille is in 4th place and a win for them will push them to 3rd. A win for Marseille won't cause any harm to the table ranking, but cushion their aspiration in finishing second.
Marseille have a good record on paper which might boost their performance, but their last 3 games, Lille won 2. Both teams are playing their best football, with little or no injury worries.