Top 5 European Football League's Betting Action 24-25 October 2020 Including El Clasico
It is a super football weekend in Europe with big games lining up. Matchday 5 for the Serie A and Bundesliga, 6 for the English Premier League, and 7 for the La Liga. The French Ligue enters its 8th game of the season.
Premier League: Manchester United v Chelsea
Coming into this clash, the 2 teams registered mixed reactions in their last games, both in the Premiership and UEFA assignments. They need a win to boost their chances of finishing the first half of the season on a sound footing. A draw or loss will deepen Ole Gunnar Solskjaer woes as Manchester United head coach.
With Ngolo Kante back into the team, Chelsea hopes to boost its midfield. Lampard is still looking for a better way to fit in the new players. However, Pulisic and Werner have become regular starters, although the combination did not cause a spark in their Champions League match against Sevilla at the Bridge.
Rashford has regained his footing with a later winner against PSG in France, which lifted the team's spirit. Another win at Old Trafford will lift the boys' resolve for silverware this season.

La Liga: FC Barcelona v Real Madrid
This el Classico game does not need any introduction. However, it comes at a time when both teams are undergoing some restructuring. They both lost their last league match, and a win for either team will catapult it to the league summit.
Dani Carvajal and Martin Odegaard are still doubtful on the Real Madrid side, while Ter Stergen and Jordi Alba out of the Barca squad. Zinedine hopes that Ramos and Hazard will be fit for the clash. On the other hand, the Koeman effect hasn't been felt. Despite their impressive Champions League start, they are still struggling in the league.
The two teams understand their influence in world football and hope their record-breaking history will be the driving force behind their quest. As the 2 managers rebuild their teams, el Classic will be a good starting point.
Serie A: Atalanta B.C. v U.C. Sampdoria
It is a mid-table clash with Atalanta enjoying one of its Serie A best starts. Despite losing to Napoli over the weekend, Gasperini's men would wish to redeem themselves. The Champions League in the mid-week fixture will toughen their resolve as they head into the game.
With 2 wins so far in the league, especially their away game against Fiorentina, Sampdoria hopes to continue their impressive start of the league. A win for them will push them into the top 4 bracket.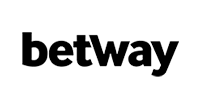 Bundesliga: FC Bayern Munich v Eintracht Frankfurt
A point separates these 2 teams, and despite Bayern having a better record, Eintracht are out for blood. They haven't lost a game since the league began, and from all indication, they aren't pushovers. They hope to repeat last season's scoreline in Frankfurt, especially now that the Bundesliga giants are not in their best form.
Tolisso is out after receiving his marching orders against Arminia. However, they hope that their progressive flunk play will bring in enough balls for their talisman. The Gnabry and Muller pair is one of the best in the league and hopes to bring in more flair into the game.
Ligue 1: Lyon v AC Monaco
The two are the most consistent clubs in Ligue 1. A point separates the two teams, and a win can push either team into the top 4. Monaco resilience is unmatched, gauging from their home game against Strasbourg. On the other hand, Lyon's open attacking football is both entertaining and progressive.
Monaco will have to do without their last man Disasi and Tchouameni, as they were red-carded in the game against Strasbourg. They hope their increasingly popular 4-3-3 formation will open up the game and create multiple chances.
Lyons playing formation rests at its midfield. With 3 draws and a single win in the last 5 games, Rudi Garcia hopes that the Monaco game will give in the much deserved propel to chase the league leaders.