How to Buy Crypto at Stake.com
Stake now allows you to buy crypto on its website. Recently, it joined hands with Moonpay, a cryptocurrency marketplace. You can now buy cryptocurrency with ease at Stake at a few clicks of a button. On your Stake account, scroll to the 'Buy Crypto option located on the extreme top right of the page. Then, select your choice cryptocurrency and fiat currency that you are using. Pick the amount of your fiat currency and an equivalent will show up in the space above. Once you have determined the amount to purchase, you can click 'Buy via MoonPay' link.

The click will take you to a section where you can enter your cryptocurrency address. Ensure that you have entered the right address. Otherwise, you may not be able to access your money and you cannot reverse it to your fiat account. If you had already joined MoonPay, enter the email address to the account. Otherwise, enter the email address that you would like to use for registration. If no account matches your email address, the site will take you to MoonPay site to complete the registration process.
You can load your account using a card, Apple Pay and bank transfers. Head to the 'My account' section of Stake and follow the prompts in the banking section. If you make card payments through MoonPay, the payment will reflect almost instantaneously. However, payments made via bank may take a few days to reflect on the account. Fortunately, the platform supports ten fiat currencies against which you can convert into cryptocurrency. You can use any of the methods discussed above to load your account with cash for the conversion.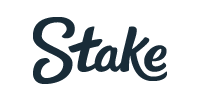 Welcome Bonus
Turnover
40 x Bonus and Deposit
What Else do You Need to Know?
Stake allows you to buy any of the seven leading cryptocurrencies that include Bitcoin, Ethereum, EOS, Tron, Ripple and Bitcoin Cash. Then select the required cryptocurrency, as indicated in the procedure above. MoonPlay is a leading online payment provider and offers a platform where you can complete various transactions on the go.
The partnership between Stake.com and MoonPay provides traders and bettors with a convenient way to buy cryptocurrency from reputable sources and almost instantly. The platform is easy to use and supports most of the known currencies on either side. Besides, opening an account at either MoonPay or Sake.com is free and takes a few minutes. However, you need to confirm the account using the provided email address. Your bank information, as well as the transaction history, is safe from unauthorised access.