Top 5 European Football League's Betting Action 05-06th October 2019 Including Inter Milan v Juventus
The first weekend of October will see several big matches going down across various major leagues. Things are getting tougher as many of these teams battle for the top positions on the tables. Here are some of the major games across Europe that are happening over the weekend.
Liverpool v Leicester (Sat 15:00)
Leicester City faces its greatest challenge yet in this season as it heads to Anfield this weekend. The team has posted excellent performance by just losing to Manchester United in the last five games. On the other hand, Liverpool has had a great season, having not lost a single game in the league. The last time both teams met was at Anfield at the end of January where the game ended in a draw. Leicester still stands a chance going with the recent thrashing of Newcastle and Tottenham. However, they will have to contend with the strong home ground advantage that Liverpool has on its hands.

FC Barcelona v Sevilla (Sunday 20:00)
Sevilla travels to Camp Nou for a match against Barcelona this weekend. Both teams have had mixed fortunes since the seasons started. Barcelona is currently at position four in league with 13 points, having lost a game, drawn one and won three of the last five matches. On the other hand, Sevilla has only won two games, lost two and drawn a game. The odds overwhelming favour Barcelona. We are also likely to witness several goals in the match from both sides. Their last meeting was in Sevilla home turf where it lost two goals to four goals against Barcelona.
Inter Milan v Juventus (Sunday 19:45)
Inter Milan is at the top of the table, having not lost any match in the six played this season. Juventus comes in second having drawn one of the six games played in the season. Both teams are quite tough with similar performances on the field. Their last meeting was at Inter Milan home turf at the end of April where the game ended in a draw. The upcoming match may go either way, but is most likely going to end in a draw.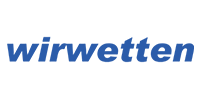 Welcome Bonus
Turnover
5 x Bonus and Deposit
SC Freiburg v Borussia Dortmund (Saturday 14:30)
Dortmund travels to Badenova-Stadion Freiburg for a match against SC Freiburg on 5th October. Dortmund has a rather poor start in the season with eleven points, three wins, two draws and a loss. On the other hand, SC Freiburg is position three with two points ahead of Dortmund.
Dortmund is a strong contender in the match and has a high chance of beating Freiburg in its home turf. In the last encounters between both teams, Dortmund has won an overwhelming 19 matches against five for Freiburg. Despite the bad start, it is likely going to scoop the three points to bolster their position on the table.
Nantes v OGC Nice (Saturday 19:00)
The sixth-placed OGC Nice visits Nantes in a battle for three points on Saturday. Nice is placed sixth on the table with 13 points. In the last five matches, it has won two, lost two and drawn one. Nantes are placed third on the table with 16 points. They have just lost a match in the last five games. There last two meetings ended with nice winning and a draw. The last time Nantes won a game was in 2016. It is most likely that Nice might scoop the three points or at least a point if it ends in a draw. We are also not likely to see many goals in the match, so over/under betting is a great options for betting fans.