Top 5 European Football League's Betting Action 25-26 September 2020 Including Liverpool v Arsenal
This weekend, teams get back to the field to fight the three points. Most of the leagues are just starting. However, teams are looking to maintain a lead from the very start. Here is a quick look at some of the most important games across major leagues.
Premier League: Liverpool v Arsenal
The Premier League match between Arsenal and Liverpool will go down on Monday at Anfield. Liverpool has maintained a lead over Arsenal throughout their 2018-2019 campaign with mixed results for Arsenal. They only achieved their first Premier League victory over Jürgen Klopp side in July when they came from behind and beat Liverpool 2-1 at Emirates Stadium. It is expected that this match will be one of the few that breaks a tie of the first six teams at six points.
Arsenals recent form has been great. They drew with Liverpool at FA Community Shield final at the end of August and beat both Fulham and West Ham in their most recent encounters. On its side, Liverpool has beaten Chelsea and Leeds United and will be meeting Lincoln City on Thursday. This match could go either way, but a draw is less likely.

La Liga: FC Barcelona v Villarreal CF
La Liga is just getting started with Villarreal having lost one of the two matches played. Barcelona will be playing the first match of the season. Despite its disastrous performance at UEFA Champions League final against Bayern, Barcelona remains a formidable team into the season. The three games the team played after the UEFA finals against Gimnastic, Girona and Elche had a resounding victory.
Villarreal has had a mixed fortune in the last four matches, two of which are in the league. It beat Eibar and Drew with Huesca but had lost to Levante at the start of the match. Barcelona is highly anticipated to dominate the match. However, Villarreal might also score a few goals.
Serie A: AS Roma v Juventus
AS Roma started this season's campaign with a 3-0 beating from Verona on 19 September. Therefore, it will get to the match with pressure to try to grab the three points and avoid a further slump. In three other campaigns before the season game, Roma had beaten Frosinone and Sambenedettese with a wide margin but drew to Cagliari. On the other hand, Juventus won its match against Sampdoria in its first season game. It also beat Novara in mid-September a Lyon in UEFA Champions League Round of 16.
It will be a challenging game for both sides. However, analysts are pointing to an AS Roma win or at worst a draw if its plays its cards well. For the brave bettors, there are many back up free bet offers out there that will be perfect for an outright win for AS Roma.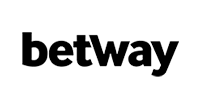 Bundesliga: Hoffenheim FC v FC Bayern Munich
Bayern Munich has started the season on a high note with a resounding 8-0 win against Schalke. This is in the backdrop of their highly successful UEFA Champions League win by thrashing Paris at the finals Lyon at Semis and Barcelona in quarterfinals (8-2). The last time the team met with Hoffenheim, it won with a resounding 6-0.
On their first game in the league, Hoffenheim FC beat FC Koln 3-2 on 19 September. They also drew with Chemnitzer GC at DFB-Pokal first-round match. However, they do not stand a chance when they host Bayern at PreZero Arena on 27 September. Unlike last time when they did not score a hit, it is expected that they will score at least one goal.
Ligue 1: AS Saint-Étienne v Stade Rennais F.C.
AS Stain-Etienne tops the France Ligue 1 after four matches, three of which it won and drew in one to Nantes. Stade Rennais has also had the same performance in the four games it has played in this season. In the last three meetings, Stade Rennais has won two of the games with Saint-Etienne winning the other. From the statistics standing point, none of the teams has a great advantage over the other. However, Stade's odds seem to be falling across bookmakers. Therefore, when they meet at Stade Geoffroy Guichard stadium, a draw is more likely, or the away team might tip the scales. However, it is expected that each team will score in normal time.