Top 5 European Football League's Betting Action 26-27th October 2019 Including Liverpool v Tottenham
The weekend of 26th and 27th October is set to be a very exciting one when it comes to the major European football leagues. As the teams are well into the season by now, we are starting to see who are front-runners and who look set to be left behind. We'll give you the low down on some of the biggest matches that will take place this weekend.
Premier League: Liverpool v Tottenham
Liverpool is set to take on Tottenham at home on 27th October at 16:30. With 8 wins out of 9 matches, you can be sure that Liverpool will come out fighting in a bid to push their lead in the table even further. Don't expect Tottenham to just accept defeat, however. At 7th place in the table, they still have everything to play for. With Liverpool's star player Mohamed Salah looking likely to recover after missing last weekend's match, however, a win might just be out of reach for Tottenham.

La Liga: Leganes v Real Mallorca
Set to kick off on the 26th October at 15:00, this is one of the most exciting matches that La Liga has to offer this coming weekend. Both teams are struggling this season and so will be playing their hearts out in order to avoid relegation. Leganes have yet to secure a win, whilst Mallorca only has 2 wins under their belt. Leganes are currently the favourites, perhaps because they have the home advantage and also because they will be desperate to secure a win. Many pundits feel that this could be a turning point for the club.
Serie A: A.S. Roma v AC Milan
This match takes place on 27th October at 17:00 and will be a home game for AS Roma. It really is all to play for in this match. Neither team are performing amazingly well this season, both teams have only won 3 matches so far. Although AC Milan has had more defeats. The match really is too close to call and often they are the most exciting line ups because you just never know which way it's going to go. Their last 5 meetups have been evenly split in performance terms too, with 2 wins to each team and 1 draw. Who knows what will happen this coming Sunday?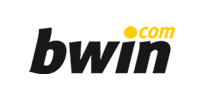 Welcome Bonus
Turnover
3 x Bonus and Deposit
Bundesliga: Schalke 04 v Borussia Dortmund
As always, this local derby meetup to be played on 26th October at 14:30 will be explosive. Many bookies are backing Schalke 04 to take victory because they believe they will be giving it all that they have got after a shock defeat at the hands of Hoffenheim. Borussia Dortmund meanwhile will be going into the match following a comfortable win and will most certainly be looking to increase their position in the league. Schalke 04 are tough to beat at home, however, and previous results when they play at home suggest that the match could be Schalke's to take.
Ligue 1: PSG v Olympique Marseille
PSG takes on Olympique Marseille on Sunday at 20:00. Paris will most certainly be the favourites going into this match, given their current form and number 1 position in the table. As a home match as well, they will definitely have an advantage over Olympique Marseille. There is a fierce rivalry between these two sides, with Marseille having something of a chip on their shoulder after they were overtaken by PSG as the biggest football team in France following their creation in 1970. Could Marseille use this to their advantage and pull something out of the bag? Previous meetups suggest not, with Paris winning 3 out of the 4 last fixtures with the other being a draw.