BetVictor – Win tickets to Liverpool v Wolves on the last day of the EPL season
Betting on football at BetVictor just got better. The bookmaker is offering a once in a lifetime opportunity to one gamer who will take home 2 tickets for the Liverpool v Wolverhampton Wanderers game on May 12th, 2019. Besides the top prize, there will be other rewards for the other 9 customers to complete a top 10 podium finish.
How to Enrol into the Liverpool vs. Wolves Prize Draw Offer
Go to the promotion page and Opt-In. The system will request the gamer to log into the BetVictor platform. This automatically enrols him or her to the promotion. From here, any bet worth £5 and above on any Premier League game earns a point into the draw. It does not matter if the bet wins or losses. The more the player bets, the more the points, and the higher the chance of winning. The promotion runs from February 22nd to April 28th, 2019.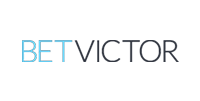 Welcome Bonus
Turnover
1 x Bonus and Deposit
Prize Breakdown
The winner of the competition gets 2 pair of general admission tickets into the Liverpool v Wolverhampton Wanderers game slotted on May 12th, 2019. However, other complementary charges are not included in the offer.
The second batch of winners (runners up to the position 10) will each get a £50 free bet ticket. The ticket will be deposited a day after the conclusion of the promotions and should be used on or before the 3rd day after crediting. The free bets are not transferable; neither do they have cash equivalents.
Terms and Conditions for the Promotion
The promotion is exclusively for BetVictor Customers only resident in the United Kingdom. However, the bookmaker has the authority to exclude, discontinue or suspend a gamer from the promotion if there is sufficient evidence of a breach or BetVictor sportsbook rules.
For customers whose primary currency is the Euro, the exchange rate is £1 equals to €1. Other currencies are exchanged based on market exchange rates. This promotion is not automatic; one has to opt-in for him or her to be enjoined. If the gamer wants to opt out, he or she can go to his or her BetVictor account and opt out.
If there is any dispute between promotion's terms and BetVictor's, the overall sportsbook terms carry the day. If an appeal is made on the judgement, there is an independent arbiter whose pronouncement will be termed final.
This offer is not used alongside other offers on the sportsbook. It is also prohibited for one person to use two or more accounts. If discovered, the gamer's accounts can be suspended or even deactivated.