Top 5 European Football League's Betting Action Oct 31st – Nov 1st 2020 Including Manchester United v Arsenal
Most European Leagues are still at their infancy. However, most teams are striving to get it right on the tables early enough so that they are able to deal with tough matches later. This week we will look at some major football matches taking part in the next weekend across the top five European football leagues.
Premier League: Manchester United v Arsenal
One of the fiersest football rivalries in the history of the Premier League meets on Sunday 1st at the Old Trafford. In the last 56 games that both teams have met, Manchester United has won 24 of the matches, 16 of which have been won at home. On the other hand, Arsenal has won 15 matches with only three have been won away. Each of the teams has had a bad start for 2020/21 campaign with Arsenal standing at position 11 while Man U is at position 15. Based on this season's performance, this game may go either way, as there is little home ground advantage for the Red Devils. Arsenal has also taken a beating from Leicester City and Man City in the recent games.

La Liga: Real Madrid v SD Huesca
Real Madrid welcomes SD Huesca at the Estadio Alfredo Di Stefano on Saturday. Real Madrid has had a good start in the season, having won four of their six matches and losing only one. It is currently in the second position. Unfortunately, Huesca has not won any of its seven matches of the season, having drawn five and lost two. It is in the red zone of likely relegation at position 18. Huesca is less likely to beat Real Madrid and the game may generate several goals. This match might also place Real Madrid at the top of the table, as it is a point lower from the leader Real Sociedad, who has already played seven matches.
Serie A: Spezia Calcio v Juventus F.C.
Spezia welcomes Juventus at Orogel Stadium-Dino Manuzzi. Both teams have only played five games in the league. However, Juventus has only won two, drawn three matches and stands at the fifth position while Spezia has only won a single match, and lost two. It stands at position 14 with five points. While both teams have not had several meetings in the past, there is a good chance that there will be a goal from each side. However, pundits do not expect heavy scoring in the game. One of the key players, Paulo Dybala, was linked to an exit to the Premier league from Juventus. However, Juventus has indicated that it may be willing to extend the contract with at least another year.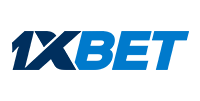 Register on the 1xBet website. Fill in all the fields in My Account. Top up your account up to 100 EUR (or equivalent in another currency). The bonus will be credited to your account automatically after the deposit is made.
Bundesliga: FC Köln v FC Bayern Munich
FC Koln will be facing the football giants Bayern Munich at Rhein Energie Stadion on Saturday, 31 October. FC Koln has had a disastrous campaign in this season having lost four of its five league matches and drawn the other. It is only two positions to the bottom of the table. On the other hand, Bayern Munchen has had a relatively good start of the season having won four of the last five matches and losing Hoffenheim at the end of September. In the last matches that both teams have met, Bayern has always been victorious. Therefore, it is expected to retain the same momentum as it looks to unseat RB Leipzig from the top position. Unfortunately, Koln might sink even deeper to relegation after the weekend match.
Ligue 1: FC Nantes v Paris Saint-Germain F.C.
PSG has always been a force to reckon in Ligue 1. For the season, it has won six of the eight matches with two losses. The wins incudes the last five matches. It now stands at the top of the table with a whopping 18 points. On the other hand, Nantes has had a poor performance, only winning two of its seven matches of the season. As it invites PSG to La Beaujoire stadium, it is not expected to post a good performance. However, both teams are likely to score in the match with the total tally going over 2.5 goals. A win for PSG will cement it at the top of the tap as it ties in points with Lille.