Top 5 European Football League's Betting Action 03-04 October 2020 Including Manchester United v Tottenham
This weekend's football games are matchday 4 in the English Premier League and 5 for La Liga. Serie A and Bundesliga are in matchday 3 while the French Ligue 1 is 6 games in. They are the first serious huddle for the top teams in respective leagues.
Premier League: Manchester United v Tottenham
Jose Mourinho visits the Old Trafford for the first time in the 2020/21 season, hoping to capitalise on Manchester United's shortfalls. Already, the two managers have thrown jibes against each other, which promises to be an entertaining weekend. Tottenham have grown their game, and the introduction of Gareth Bale from Real Madrid promises to be a boost to their side.
Manchester United dramatic win against Brighton on 26th September might have sparked their winning flame. It was their first win for the season, and although the team needs some defensive work, they hope to prove a point as home. This is the game of the weekend and a ticket for either team to rise up the rankings. Keep an eye out for exclusive bonuses and offers around this game.

La Liga: FC Barcelona v Sevilla FC
Another clash for the titans in Spanish top-flight football. Each team started the campaign on a good footing. A win for Barcelona will ensure that they show title intentions from the word go. With Messi confirming his allegiance to the club and Koeman's transformative agenda, football fans should expect an entertaining football match.
Sevilla has nothing to lose from this encounter. They kicked off their campaign with a 3-1 away win to Cadiz, and hope to maintain their positive result at the Camp Nou. Ivan Rakitic joining from Barcelona means that they have someone within their ranks who understands Barcelona. Football fans cannot wait to see his first game against his previous employers.
Serie A: Juventus F.C. v S.S.C. Napoli
The Italian Serie A has begun on dramatic fashions as big names fumbling in their first games. The champions began their title defence with a draw and a win, leaving Napoli to lead the race albeit momentarily. A win for either side will boost their chances of setting standards as early as now. Rabiot got a red card and is out for the next 3 games and it will be interesting to see where Andrea Pirlo will take the club.
Napoli currently sits at the summit of the League with 2 comfortable wins against Parma and Genoa. This encounter will be their first test on their free-scoring spirit. The team hopes that brace hero Lozano will shake Juventus left-backs to bring home the maximum points.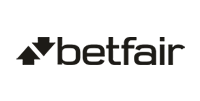 Bundesliga: Borussia Dortmund v SC Freiburg
Off from a false start, Borrusia Dortmund hopes that their next game will revive their hopes to chase the elusive Bundesliga Title. Their loss at Augsburg in matchday 2 drove them back to the drawing board. They might have had the possession, but their ability to score was limited. Sancho and Halland will lead the search for goals as they hope to bounce back.
Freiburg started their campaign on a winning note but were held to a 1-all draw at home by Wolfsburg. A win will cement their position among the league contenders. Nils Petersen will hope to add his 3rd goal of the season as he leads his team at the Westfalenstadion.
Ligue 1: Lyon v Marseille
Two of the most successful clubs in the French top-flight football clash for a chance to kick start their season. Both teams have mixed results from their first 5 games with Marseille managing 2 wins. Drawing their last 2 games meant losing 4 points, drifting by 5 points against leaders Rennes. A win for them means the journey back to winning ways.
Lyon seems to have lost their spark, winning just 1 of their first 5 games. Their progressive 3-4-1-2 formation with Aouar playing behind Dembele and Depay is not bearing fruits. As Aouar is lured to Arsenal, Toko Ekambi's arrival from Villarreal hopes to consolidate their goal-scoring prowess. A win will propel the team into the top 5, a vantage point for title contention.