Top 5 European Football League's Betting Action 14-15 March 2020 Including The Merseyside Derby
The top 5 European Leagues continue, and the season is a few months away from its end. There have been serious interruptions with some league matches due to unavoidable circumstances, but most other matches are going on as scheduled. It will be interesting to see how games scheduled for this weekend unfold.
Premier League: Everton v Liverpool
Everton will host Liverpool on Monday, 16th March, at Goodison Park for the Merseyside derby. At this point in the season, both teams have different ambitions. Liverpool is garnering more points for the unchallenged top league position while Everton is fighting to at least get a chance in the Europa League. Carlo Ancelotti's team has lost all its three previous games, including the recent one that they lost 4-0 to Chelsea, and their confidence may be low. Everton has no past injuries and suspensions. Besides, given that Liverpool's first goalkeeper Allison will be away due to an injury, the Toffees may decide to play tough on the Reds for a point or three.
Liverpool is still on the right track to clinch the EPL trophy after their previous 2-1 win against Bournemouth. They may have lost the chance to win an unbeaten title to Watford, but they seem to have gained their momentum again. Jurgen Klopp's troop will put their best foot forward on Monday as they face Everton in the Merseyside derby. Mo Salah and Sadio Mane have been teaming up quite well lately, and a win is very likely possible.

La Liga: Mallorca v Barcelona
Mallorca will host the Saturday match against Barcelona at their Iberostar Stadium. Barcelona is at the top of the La Liga table while Mallorca at the top of the bottom three. Both teams have entirely different goals in the 2019/2020 season. Mallorca will be fighting with everything they have to get out of the relegation zone, and they are expected to tackle Barcelona fiercely. Mallorca's previous win against Eibar significantly boosted their confidence.
Barcelona's previous win against Real Sociedad was quite a hustle with Leo Messi scoring after a penalty towards the end of the second half. Barca's home games are always brilliant, but the same cannot be said about their away games, and Mallorca may have a chance to get three points. Besides, Luis Suarez, Barca's excellent striker, will be out due to an injury, and Mallorca may take the day given their fierce home wins.
Serie A: Atalanta v SS Lazio
Atalanta was to host SS Lazio in their Stadio Atalanta this weekend, although the Serie A league games have been postponed to 3rd April due to the coronavirus outbreak. Atalanta is currently 4th on the league table, 14 points behind second-placed SS Lazio. Atalanta has been on a winning streak for the last four matches. The last Serie A game they played ended in a 7-2 win against Lecce.
SS Lazio has also been winning the previous four games, and they won 2-0 in the last game they played against Bologna. Given the scoring streak of these two teams, this game will be exciting for fans to watch, and especially those who are into football betting.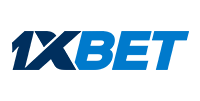 Bundesliga: Borussia Dortmund v Schalke 04
Dortmund will host Schalke at the Signal-Iduna-Park in the famous Ruhr derby on Saturday the 14th. Dortmund is looking forward to their fifth consecutive win in the league, and considering Schalke 04 has been on a losing streak recently, the hosts will most likely take the day. Dortmund youngsters Haaland and Sancho will be the men to watch during this match.
Schalke 04 has failed to win anything in their previous games, and considering their defence is a bit unstable, fans of football betting may be on the safe side if they stick with Dortmund. Besides, the last time Borussia hosted Shalke 04, they lost, and they will be on a revenge mission.
Ligue 1: Lyon v Reims
Lyon host Reims at their Groupama Stadium on Friday the 13th. Reims is 5th on the Ligue 1 table, just a point ahead of Lyon, and it will be a fierce battle for a chance for both teams to stay assured of the Europa League or even the Champions League. A home win is highly likely as Lyon's Cornet is back from an injury, and Reims will lack their defender Ghislain Konan due to a suspension.