Top 5 European Football League's Betting Action 17-18 October 2020 Including the Merseyside Derby
Coronavirus played havoc with the end of last season's title run-ins in most European leagues and continues to have an impact on this season's early fixtures. However, the omens are good for this weekend's top league programmes with some interesting matches to look forward to.
Premier League: Everton v Liverpool, Saturday 12:30
First game up in England's Premier League this weekend is the Merseyside Derby between old foes Everton and Liverpool. This is always a robust encounter where form counts for little and pride and determination means everything. Most unusually Everton go into this game looking down on their rivals from the top of the table while the Reds sit in fifth place. The Toffees have been impressive in their opening four matches resulting in four victories and Dominic Calvert-Lewin is in top form with six goals to his credit already.
Liverpool were abysmal in their last outing when routed 7-2 at Aston Villa and Jurgen Klopp's men will surely play a lot better in this derby encounter. Good news for the Reds is the possible return of striker Sadio Mane and new signing Thiago Alcantara may also be available should Klopp decide to play him. Playing away from home against an in-form Everton is a daunting task but, with Mane in the side, a win for the Reds should be achievable although perhaps by the narrowest of margins.

La Liga: Getafe v FC Barcelona, Saturday 20:00
Only goal difference separates Getafe and Barcelona in the early season La Liga table as the two teams prepare for this Saturdays encounter. The two sides have almost identical league results with two wins and a draw from the opening three matches (although Getafe were soundly beaten 3.0 by third-placed Real Sociedad in their fourth outing) and this should be a close game. Having finished in the top eight in each of the last three seasons since promotion, Getafe will not be easily brushed aside and certainly not by a fading Barcelona team that seems to be in disarray at present and have disposed of the services of Luis Suarez. Barcelona are slight odds-on favourites for a victory according to online bookmakers but a home win for Getafe would be no real surprise at a nice price of around 4/1.
Serie A: Inter Milan v AC Milan, Saturday 17:00
The shadow of coronavirus is hanging over the fixture between Inter Milan and AC Milan but, as things stand, the Derby di Milano is set to go ahead. With both teams calling the Stadio Giuseppe Meazza home there is no advantage for either team in that regard and the absence of a partisan crowd should also dilute this usually volatile derby game. Recent years have seen these fierce rivals draw on numerous occasions and this weekend's game looks a good bet to go the same way. Six Inter players have tested positive for Covid-19 which will diminish Inter manager Antonio Conte's options against second-placed AC and the former Chelsea boss will gladly accept a point from a (quite possibly scoreless) drawn game.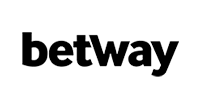 Bundesliga: Arminia Bielefeld v Bayern Munich, Saturday 17:30
After ten years outside the top flight, Arminia Bielefeld have gotten this season's Bundesliga campaign off to a reasonable start with a win, a draw and a defeat in the first three games. However, this weekend's match with current champions Bayern Munich will provide the newly-promoted side with its toughest challenge to date. Bayern have already lost one of three Bundesliga games played this season, having been thrashed 4:1 by Hoffenheim, but that must be regarded as a blip that is unlikely to be repeated. As usual, top striker Robert Lewandowski is banging in the goals with regularity and is a good bet to add to his five goal haul in a comfortable Bayern victory.
Ligue 1: Nimes Olympique v Paris Saint-Germain, Friday 20:00
Paris Saint-Germain surprisingly lost their opening Ligue 1 game this season but recovered from that shock defeat by Marseille to win the following four. Although PSG are only fourth in the table at present there can be little doubt that the reigning champions are slipping into gear as the recent 6-1 demolition of Angers clearly demonstrated and it is hardly surprising the odds on victory over Nimes are prohibitively short. Having narrowly avoided relegation in last season's campaign, Nimes have started the new season reasonably well but not spectacularly so. It is difficult to see this game ending in anything other than a comfortable four or five goal win for PSG with Neymar and Mbappe both getting on the scoresheet.