Top 5 European Football League's Betting Action 16-17th March 2019 Including Milan v Inter Milan
The English Premier League enters match day 31 while the Spanish La Liga and the Italian Serie A are knocking into game 28. The French Ligue 1 is clocking Matchday 29 while Germany's top flight league enters week 26 of the 34.
Fulham v Liverpool (Sunday 16:15)
Liverpool is cruising well on the League this season and will need a good result against Fulham to cement their chances to win their first Premier League in the current form. Fulham took in 3 -1 from Leicester, further compounding their relegation fears. Liverpool scored 4 – 2 past the helpless Burnley to stay a point behind league leaders.
Of the last 5 times the teams met, Liverpool has won all of them including their 2018/19 1st leg fixture at Anfield on November 11th, 2018. On matchday 30, the front pair of Mane and Firminho scored a brace each, and as Salah regains his form, we should expect more goals.
Villarreal v Rayo Vallecano (Sunday 19:30)
This is a do or die match, pitching two teams 3 points adrift each other and fighting relegation. On matchday 27, the teams both started on 23 points, with Villareal collecting 3 crucial points at Levante while Rayo Vallecano lost to the league leaders by 3 goals to 1.
In the last 3 La Liga outing, each team has won once, and the most recent game was a draw, making this weekend's clash a tiebreaker. Villareal will be pushing to the end as they did last week to secure a win. Whoever will win the game has a chance to shrug off relegation.

Milan v Inter Milan (Sunday 21:30)
The Milan derby is the biggest event on the Italian football calendar. The rivalry starts from the San Siro up to the continental stage. Both Milan and Inter won their match 27 with 2 goals each against Chievo and SPAL respectively. With only a point between the teams, whoever wins the fixture has a chance to rival Napoli for the second spot.
Piatek has enjoyed a fine form, scoring against Chievo and piling pressure on Cristiano and Quagliarella for the Serie A top scorer. Miranda had a broken nose, but he is hopeful for a quick return for the derby.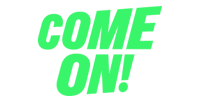 Hertha Berlin v Borussia Dortmund (Sat 19:30)
These two teams have a point to score; Dortmund is hoping that Bayern Munich will slide while Hertha wants to remain in top 10. From the last 3 matches, Hertha has lost 2 and won 1 while Dortmund only lost match 24 against Augsburg and won the rest. In their previous game, Dortmund outclassed VfB Stuttgart 3 -1 to go joint top of the Bundesliga, although they have an inferior goal difference.
The last time Borussia Dortmund won against Hertha Berlin was on August 26th, 2017. The last 2 games have been 1-all and 2-all draws. Hertha will be hoping for a comeback after their fall against SC Freiburg.
PSG vs. Marseille (Sunday 22:00)
For the last 3 seasons, PSG has had a prolonged stay at the top of Ligue 1. With only one loss the entire season, the defending champions are out to assert their dominance. Fresh from their victory against the middle table Nice and St-Ettiene, the Phocaeans hopes that their current forms will work to their advantage.
A win for Marseille ignites the possibility of the Champions' League next season while PSG will have opened up a 17 points gap at the top with 2 games in hand. PSG has won all 3 previous games against Marseille, including the 2-0 on the first leg of 2018/19 season.