Top 5 European Football League's Betting Action 15/16 May Including Newcastle United vs Manchester City
As we approach the final few games of the 2020/21 season, the champions of most of Europe's top leagues are still yet to be decided. In Germany, Bayern were crowned champions last weekend for the ninth year in a row with RB Leipzig and Dortmund their closest challengers. In Italy Inter Milan finish top spot in Serie A, finally ending Juventus nine years of domination.
This weekend could see Manchester City crowned as Premier League Champions, whereas it looks like going down to the final match of the season to decide who takes the honours in Lal Liga and France's Ligue 1. With some teams still looking for European qualification and other teams fighting relegation, there is still plenty to play for in this weekend's top European fixtures
Premier League: Newcastle United vs Manchester City
Manchester City could head into this match as Champions if Manchester United fail to win both of their mid week matches. Manchester City has the best creative and offensive squad in Europe this season. Nothing will stop this team from conquering the premiership and with the UEFA Champions League Final insight, the treble is still on the cards. However, their talisman De Bruyne is still a worry after picking muscle fatigue over the weekend.
Buoyed with a 4-2 away win at the King Power Stadium, the Magpies hopes to replicate their form when they welcome the blues of Manchester. They are safe from relegations, and a win might push them a place up the table. As they contemplate strengthening their offensive department, this weekend's result will be their best test for the next season. Not surprisingly the bookies make City dead favourites to win at St James Park and possibly leave as Premier League Champions.
This is the game of the weekend and a ticket for either team to rise up the rankings. Keep an eye out for more exclusive bonuses and offers around this game.

La Liga: Atletico Madrid vs Osasuna
Atletico Madrid will win La Liga if they win their final three games. Their fate is entirely in their own hands. One slip up and Real and Barcelona will be biting at their heels. A tough fixture against Osasuna at the weekend followed by an away day at Valladolid is what stands between Diego Simeone's men and lifting the La Liga trophy.
Osasuna lies mid-table and have hit a recent patch of poor form but by no means will they be making it easy for Atletico. Betting odds on this match make Atletico the outright favourites to pick up the points. If they lose to Sociedad in the midweek game, this could be a real nailbiter.
Serie A: Juventus vs Inter Milan
A trip to Turin over the weekend has no significance as Inter are already champions-elect in Serie A. However, the meeting means a lot to Juventus, who are on the brink of losing a champions league spot for the first time in over a decade. With Cristiano looking for options, and Pirlo's reign in turmoil, they have to win to keep their hopes alive. However, Lukaku's good form will not allow it as he wants to close down the season on a high. The bookmakers give Inter the edge in this match, however, with Juve fighting for Champions League football, this game will be tight.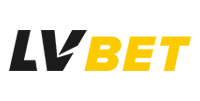 Bundesliga: Leipzig vs Wolfsburg
As the league's fate already decided, all eyes are on this fixture as each team try to cement their place in Europe next season. Leipzig's space might be confirmed, but a slip might cost them the rights. Each team has mixed outcomes from the last 5 games, and the game could go either way. Leipzig's results at the DFB Final will significantly determine their form for the game.
Josip's hat-trick over the weekend gave Wolfsburg the much-needed boost to finish the league in style. A win will cement their place in the 2021/2 Champions League and a chance to wrestle the runners' up position from Leipzig.
Ligue 1: Lille vs St-Etienne
Lille is on the brink of sealing their first league title in 10 years. Their dramatic rise to the summit is impressive, winning 4 of their 6 matches, including the 1-0 away win at the Prince Park on 3rd April. If Haise's team wins this fixture, they only need a point to win the league.
However, St. Etienne will leave nothing to chance as they angle to finish in the top half. With Hammouma, Khazri and Nordin leading the charge, "The Greens" are out to get the maximum points.