The Rise Of The Machines Is A Virtual Reality
It is safe to say that Esports and the video game culture in general has come along way since their introduction, and it wasn't really until 2010 when the rise in popularity was noticeably meteoritic. Since then, we have seen a steady growth in the demand for more engaging, and in particular, visually spectacular games. More recently, we have witnessed the emergence of properly organised Esports leagues too, and the industry is nicely poised for further expansion.
What's The Big Deal?
Principally, the gameplay strategies are the real attraction in Esports rather than the storyline narratives. For experienced gamers, the genre abbreviations are easy to decipher. However, if you are a novice, you may need some time to adjust to the deluge of unique terminology that Esports carries with it. You'll see RTS (real-time strategy), FPS (first-person shooter), and MOBA (multiplayer online battle arena), just to name three.
Many of us have played computer games from time to time, but gamers take it to a whole new level, albeit not in an excessive way. It's more like the difference between playing football for fun and joining a club. Although there has been a lot of negative media surrounding the length of time spent playing video games, the facts aren't conclusive regarding any adverse side effects, and this isn't going to stop gamers anyway. However, there is no doubt that the industry is going to continue to grow.
The Competition Is Hotting Up
The Evolution Championship Series or EVO is probably the most well-known annual tournament. In 2009, the event recorded over a thousand participants, and is now staged at venues throughout the Las Vegas Valley. This year the Mandalay Bay resort will host the whole event on 2nd – 4th August. If you aren't a fan of combat games, you are out of luck as EVO was founded on fighting games. However, in an attempt to gain Olympic recognition from the IOC, companies like Intel and Blizzard entertainment agreed to support the 2018 winter games in Pyeongchang with StarCraft 2, an RTS game, and Steep, an extreme sports game.
More recently, the Overwatch League or OWL has established itself as a professional Esports league. Essentially, it works like any other sports league knockout competition with 20 teams battling it out in stage one. It is so big now that there is also the opportunity to place bets, and you'll find all of the odds at Betway Esports, if gambling floats your boat, of course. The half a million dollar prize money for the tournament winners is astonishing, not to mention the enormous salaries of the professionals.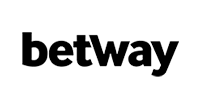 What's The Immediate future Going To be Like For Esports
The most likely long-term outlook for Esports probably relies on the future plans of Blizzard entertainment, who would ideally want to develop their global brand appeal by initially adding more teams to the league in order to create a more divisional styled model. There certainly isn't a shortage of public interest. However, if there is an issue, it is going to be convincing potential investors of the industry's sustainability, and the financial backing required to build will be hard to secure on a relatively short trading history.