Stake.com proud to announce UFC legend Francis Ngannou as their latest Brand Ambassador
Stake.com is exceedingly delighted and proud to announce their new brand ambassador UFC champion Francis Ngannou. He is an undisputed UFC champion with incredible willpower and a heart of gold. As well as Francis being a UFC gold athlete, he has also won the hearts of UFC fans all over the world. The story of this man is the perfect tale of perseverance and hard work. His journey of ending up as a world champion goes back to when he worked as a sand miner in Cameroon. This is proof to the whole world that through dedication and hard work, nothing is impossible.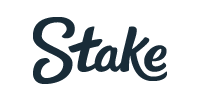 Welcome Bonus
Turnover
40 x Bonus and Deposit
The Announcement
Francis Ngannou can finally refer to himself as the greatest heavyweight to ever fight in the UFC. This has not been an easy road as he had to endure 6 challenging years of striving to be the best. Ngannou's performances have been impressive, and they have won him 6 performance bonuses to prove his greatness in the Octagon. It is for these reasons that Stake.com are overjoyed to be sponsoring this charismatic athlete on the global level.
Francis's stage name 'The Predator' was heavily inspired by his preferred fighting style and the 1987 hit movie. He prefers it as it is the only name that does justice to his personality when fighting. With an impressive finish rate of 100%, Francis is quite confident that he can rule the UFC fight scene with his immense power for some years to come.
After a successful heavyweight championship defence, Francis pictures hitting legendary status as a UFC fighter by creating an elite legacy. Stake.com aligns with Francis's hardworking mindset, as we constantly strive to give our players the best betting experience possible. This can be termed as the perfect partnership as adapting to difficult situations is something Francis and Stake are good at.
We are more than pleased to welcome UFC fight fans all over the world onto our platform, include 'The Predator's' fans across the major social media platforms. Fans can be ready to get the best UFC betting odds, an unbeatable VIP experience, and exclusive Francis Ngannou promotions.