Stake.com Signs UFC Champion Israel Adesanya for Ambassador Deal
Cryptocurrency bookmaker Stake.com has reached a long-term deal with UFC middleweight champion Israel Adesanya which will see him serve as an "ambassador" promoting the brand. This is the first deal of its kind made between a brand specializing in crypto bets and a popular athlete, setting a precedent which elevates other crypto bookmakers, and cryptocurrency in general, to a new standard.

What Does the Deal Entail?
With the deal signed, Adesanya will became an inseparable part of the Stake.com image for the foreseeable future. His face will appear on banners within the site, as well as in ads promoting it outside of it (such as in TV ads and online marketing banners). These types of "ambassador" deals are hardly rare in the world of marketing, with some companies, such as Nike, building a reputation for using popular and up-and-coming athletes as the face of their company for decades now. However, these deals are fairly unprecedented in the world of online gambling, and the Stake.com one holds the distinction of being a first for a crypto operator.
In addition to marketing, Adesanya will now play a significant role in the overall Stake.com experience. Users will gain access to exclusive promotions such as free bets on UFC fights involving the champion and other UFC-related bonuses which will not be available at competitors. The bookmaker also promises "money can't buy VIP fight experiences" for punters that chose to register at Stake.com, but what exactly that entails remains to be seen. It's possible, albeit unconfirmed, that Stake.com has reached a streaming agreement with Adesanya and the UFC to exclusively broadcast some of Adesanya's fights.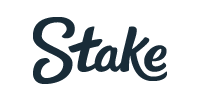 Welcome Bonus
Turnover
40 x Bonus and Deposit
Adesanya's History with Stake.Com
Israel Adesanya first joined the UFC in 2018, becoming the middleweight champion only a year later. Stake.com itself launched in 2017, meaning that all of Adesanya's 20 fights, including the one where he won the belt, were available to bet on on the platform. As such, the choice for a partnership makes perfect sense, as unlike other, more established fighters like Conor McGregor (who joined back in 2013), Adesanya's career has been closely tied with Stake.com's own history. That, and his success, made him the perfect candidate to act as an ambassador.
Adesanya himself seems to agree that the deal was only natural. In a statement, he claims: "Stake.com is the world's leading crypto betting platform and I'm very pleased to be sponsored by them. They've risen to the top of their field very quickly and the partnership presents the perfect opportunity to align with a brand whose ethos and ambitions so closely reflect mine. The collaboration will see us create many unique opportunities for Stake.com users, and I can't wait to meet and interact with their community throughout the partnership."
You can closely follow the development of this deal, as well as the VIP events Stake.com users will be able to enjoy, on their official site – just click on the banner above to go there. In addition, we'll also be sure to bring you the latest news and developments as they happen.