Win a Lamborghini by Betting at Stake.com
Stake has once again raided their vault to bring out a one in a lifetime experience for its customers. It is one of the bonus offers for existing customers with a twist. The top prize is the 2020 Huracan Evo Lamborghini worth $212,266. Other than that, there is a $50,000 cash to be won. Dare to dream and play, and lady luck might smile on you!

How the Participate in the Promotion
Register on stake.com and be an avid gamer on their platform. Wager as usual on any of their sport and casino games. Go to the Promotions page and click on Bet Now. It signs in your account to the raffle.
You have to bet frequently to gain the advantage. Selecting a winner for the periodic draw happens through the random number denervation system. They get part of the raffle cash prize of $50,000, which is 50 winners each getting $1,000 each.
It is not like any other bonus offers for existing customers. Which other betting site gives out the latest Lamborghini plus some cash price? Also, you do not have to stress on stake ceiling and select gaming. Most sportsbook games and online casino slots and tables give you the chance to win the Lamborghini.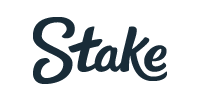 Welcome Bonus
Turnover
40 x Bonus and Deposit
Terms & Conditions
The promotion starts on the 8th of August (Stake.com's 3rd Birthday) to the 12th of December 2020. Every Bet on the promotion's raffle gets you closer to winning the sports car. The winner gets the car and a share of the $50,000 cash prize. However, they have to pass the promotion's terms and conditions and fulfil all the Know Your Customer details. All casino and sportsbook enthusiasts on stake.com have an equal chance of winning. The more one stakes on the participating games, the more points they collect to win the ultimate prize. The offer has no relationship, direct or indirect, with Lamborghini as a company. It is strictly a stake.com affair. All correspondence should be channelled to the customer service at Stake. In case of any fraudulent activity during the promotion, all raffle entries stand cancelled. Stake has the mandate to enforce the directive. Also, the betting site can prolong, shorten, amend and withdraw the promotion at its own will. The promotion is part of the bonus offers for existing customers. It follows all promotional terms and conditions as stipulated by the betting site.