Stake.com become Official Club Sponsor of Watford FC
Stake.com are proud to announce a brand new partnership with English Premier League side Watford FC. The betting site is the official principal shirt sponsor of the club, which has just arrived back into the Premier League. Stake.com will be on the three club kits, both on the front of the Hornets shirt and the sleeve.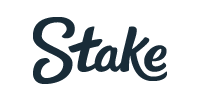 Welcome Bonus
Turnover
40 x Bonus and Deposit
The Premier League is a global football brand with viewers across the world, the most-watched football league in the world. Watford is a renowned club, which started over 100 years ago, the club has a massive fan base and has grown to produce world-class players like Troy Deeney. Stake.com, the well-regarded cryptocurrency betting site look to enhance their reach into the global market with this high profile partnership.
New Sponsor for the New Season
Speaking at the signing ceremony, Watford Chairman Mr Scott Duxbury acknowledged the influence Stake.com will have on the club. Their return to top-flight football is complete, and they hope to use the influence to grow the club's following. The two organisations share a similar work ethic, which will make their partnership solid.
The partnership with Watford FC is Stake.com's most lucrative. However, the exposure it brings is invaluable and will grow the betting site's exploits in the United Kingdom.
The Stake.com/Watford FC deal will empower the team to remain competitive in the Premier League. Watford fans are welcome to the Stake community, and together, they can create a bond that will propel the team forward.
Players and the entire Watford FC fraternity will get access to Stake.com VIP suites and enjoy betting on the first lane.