Stake.com – 2022 Indian Wells Masters Tennis 4+ games up Pay out
The Indian Wells Tennis tournament, tennis's biggest non-grand slam tournament, is back and Stake.com is making things even more exciting. In this promotion, players have a great opportunity of winning big if their selection goes 4+ games in any set but ends up losing the match.

So what are you waiting for? Start your tennis betting now and you could be on your way to a happy pay even if your chosen player loses the match. The promotion applies to any men's or women's singles match.
Terms and conditions of this promotion
First and foremost, it is important to note that qualifier matches between the athletes are not eligible towards this promotion.
Secondly, bets can only be placed as single, pre-match bets only on the men's or women's singles matches
Thirdly, bets can only be placed on the winner markets
This promotion only applies to the first bet placed by a customer per match.
The minimum stake allowed in this promotion is £5 while the maximum stake back inclusive of winnings is capped at £100.
Winnings on this promotion shall only be awarded if your selection leads in any set by more than 4 games but ends up losing the match. However, it is vital to note that the 4 game lead must not cross onto another set. For example, a wager can only win if a set ends in 4-0, 5-1 or 6-2 set lead.
Players are advised to allow 48 hours before the winnings are credited to their accounts.
Voided and cashed-out bets are not eligible for this promotion.
Stake.com has the power not to deposit winnings to a player's account if he/she is suspected of account or promotion abuse. Such kind of abuse includes backing both sides of the match.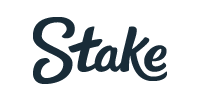 Welcome Bonus
Turnover
40 x Bonus and Deposit
Other terms and conditions
This promotion is only available to Stake.com customers who are aged 18 years and above.
 Players are restricted to having only one stake account. An attempt to open more than a single Stake account shall lead to the suspension, blocking, or even closure of all your accounts.
Subsequently, any amount credited to those accounts shall be frozen immediately.
 This promotion can only be enjoyed by one account per household, person, credit card, IP address or email address.
 Participation in this promotion can only be done on your own behalf and not on behalf of other people.
Stake.com reserves the right to use additional procedures and means in order to verify your identity when processing deposits into your account.
For players betting using cryptocurrency, they shall only do so with cryptocurrency that lawfully belongs to them