UFC announces a New Betting Partnership with Stake.com
UFC, the top-tier mixed martial arts organisation, has recently announced a groundbreaking new betting partnership with Stake.com, the largest cryptocurrency sportsbook and casino in the world.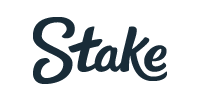 Welcome Bonus
Turnover
40 x Bonus and Deposit
The Announcement
According to the terms of the agreement between the two parties, Stake.com will create a brand new sponsorship category for the company by becoming UFC's premier official betting partner serving Latin American countries, excluding Brazil and Asia.
Stake.com and UFC will subsequently collaborate in order to provide exclusive UFC betting promotions and VIP experiences, improve the betting experience of staking on UFC games at Stake.com, and provide exclusive digital and social content that will be featuring some of the UFC athletes. Some of the digital content will include content from the first-ever brand ambassador to Stake.com, UFC champion Israel Adesanya.
Nick Smith, UFC Vice president of Global Partnerships, mentioned that they were indeed thrilled to partner with emerging and exciting platforms like Stake.com to offer unique social and digital content to their fans together with providing an innovative gaming experience. He also added that UFC has for a long time pride itself for being innovators, and partnering with Stake was a unique method of letting the fans experience all the excitement and action of UFC.
Stake's Public Relationships manager Milan Jovancevic also mentioned that the whole stake fraternity was extremely enthusiastic about UFC. He further added that they were excited to partner with UFC, which is a dominant brand in delivering one of the best betting experiences and also hasten their global expansion project. Additionally, he stated that they were extremely thrilled with the various opportunities this sort of partnership presents to both the UFC fan base and the Stake wagers.
Stake.com and UFC will proudly and officially launch their newly forged partnership on Wednesday, 3rd March 2021. This will be accompanied by unique social and digital content surrounding and leading to the highly anticipated match week. The highlight of Fight Week will be the match between Blachowicz and Adesanya which will be happening in the UFC APEX in Las Vegas on Saturday 6th March 2021.
Conclusion
With the unprecedented processing of 35 billion bets in just 3 years, Stake.com is undoubtedly the biggest crypto sportsbook and casino in the world. With its unique approach towards hospitality and offering a unique platform and games, Stake is constantly making waves in the betting scene. Stake offers exciting promotions, a world-class social experience, the best odds, and speedy withdrawals, making it a leading betting company in the world.