The Cricket World Cup Is Already Here And Unibet Has An Amazing Betting Offer For Its Users
Unibet gives you a chance to win a piece of the £25,000 prize when you bet on the Cricket World Cup in their Cricket Betting Championship promotion. When you opt-into the promotion, all your winning wagers on the cricket World Cup will earn you points. At the end of the competition, the top 100 players will split the prize among themselves. You have a choice of over 100 markets on which you can play and make some cash while at it.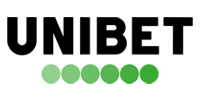 What are the Rules of the Promotion?
You must opt-in to join the promotion. When you do so, you can place your bet on either the singles or multiples at Cricket World Cup. The minimum odds should be 2/5 (1.4). You only get points for the winning bets. The promotion runs until the 14th of July after the completion of the cricket championship. All winners will get their prizes on the 15th of July. This is one of the best promos for the Cricket World Cup punters this season.
The award of the points will be based on the amount staked, the number of the events on the bet slip and the total odds. These three will be multiplied together. Here is an example; if you placed £10 on a double bet with odds of 9/2, your total points would be 10 x 2 x 5.5 (odds in decimal format) = 110 points.
Notable Terms & Conditions
The promotion only counts those bet slips placed solely on the cricket World Cup. All cash-out bets do not qualify for the competition. There will be a leaderboard where all winnings of previous day bets will be updated for everyone to see. Moreover, all point will be settled in Euros to ensure fairness to all despite the different currencies. Where two players get a tie in the number of the point earned, the winner will be determined by the number of winning bets. If these are also equal, the winner will be decided by the number of odds per bet.