Unibet Offering Jackpot to Players Betting on ESL Pro League Season 11
Globally, the majority of sports events both big and small have been postponed or cancelled and not much is going on anywhere. Fortunately for sports lovers and punters, the world of Esports is alive and very much kicking! At the online bookmakers, Unibet, the ESL Pro League Season 11 has just kicked off and they are running their exiting €10.000 Jackpot promotion. Let's take a look and find out what it is all about and how you can be part of it.
How Can I Play?
It is very simple to join in the fun and it is not necessary to opt-in to qualify for the promotion. Every time you place a minimum bet of €5.00 on the ESL Pro League you will earn a ticket for the weekly raffle during which the online bookmakers will draw the 10 weekly prizes of €1.000 each. Once you qualified for a ticket, you only have to await the raffle to find out if you are a lucky winner.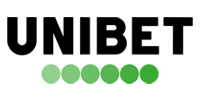 Are There Any Rules?
Like with any promotion there are terms and conditions but the online bookmaker made it very simple to avoid any misunderstanding. Besides the Standard Rules & Conditions of Unibet, the following are important to take note of: The duration of the promotion is from 16 March 2020 up to 4 April 2020 and only bets placed after 00.00 CET will qualify to earn tickets. Every €5.00 wagered on the ESL Pro League will earn you one ticket and all players will be awarded a unique code which will go into the draw. The tickets earned for the draw will be identified with the code. During the promotional period, players will only be allowed to win 1 prize. The prize draws will be done every week on a Monday, starting from Monday 23 March 2020 with the first draw. The weekly jackpot of €10.000 will be given away every week and will be shared equally amongst the 10 drawn winners. After the draw, the cash prizes will be added within 30 minutes to the winner's account balances.
Will Any Bet Get You A Ticket?
The following bets at the online bookmakers will qualify to get you a ticket: Pre-match, Live bets and both single and multiple bets will count with every €5.00 earning you a ticket. Cashed out bets will also count towards the promotion.