Prove Yourself to be The Biggest Bettor at 1xBet and You Will Win A Brand New Car
1xbet has designed the Accumulator Battle Promotion for its loyal customers. The promo seeks to reward the top 10 bettors with prizes ranging from high-end sports cars, mobile phones, spins and points, commensurate on how many points they accumulate throughout the promotional period. The accumulated points per person are displayed on the Leaderboard on the homepage of the promotion for accountability and a chance for further competition among participants.
How to Take Part in the Promotion
The gamer has to register on the bookmaker's website. He or she should then place a handsome stake on the accumulator, which increases the chances of walking away with the ultimate price. The person with the highest accumulated points gets either a Maserati GranTurismo or an Audi R8. The first and second runners up get an iPhone X and a Samsung Galaxy S9+, respectively. Position 4 and 5 get 100 Lucky Wheel spins while position 6 to 10 get 10,000 points each, which can be redeemed on other casino games.
Terms and Conditions
The promotion runs every month until decided otherwise by 1xBet. It is only applicable to registered members who have valid 1xBet registration documents, and take part in pre-match betting in more than 3 markets. There is no limit to the number of bets one can place in a day.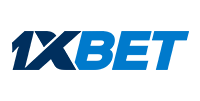 If the bet is successful, the bookie award points based on the number of markets and the total odds. The result is then added to the stake percentage to get a nominal number that is considered points accumulated. The points are tallied to get the ranking per person for the month, and the result put on a Leaderboard on the website.
The bets in the promotion have to be real money. Bonus funds, refund bets and advance bets are not applicable. Results of the bets are released on the first day of the following month. The person with the highest points is awarded the car. Another car is replaced for the new month. The same criteria apply to the other winners.
1XBet has exclusive rights to amend, improve or terminate the promotion without any explanation to the customers. It also has the right to review the transaction records of the customer for quality assurance. If any grounds are contravening its operational code of conduct, the bookmaker has the right to revoke the gains accorded to the customer, including possible winnings.