The Good Luck Serve Promo from 1xBET Gives You an Amazing Opportunity To Win An Electric SUV
1xBET gives you a chance to win a prize from betting on tennis at Wimbledon. The betting will be open from 29th of June to 14th July 2019. The prize draw will be held on 15th July 2019 at 18:00 + 3 UTC.
What are the Prizes
There are three prizes to be won. The first prize is an electric SUV, Jaguar I-Pace, the second prize is IPAD Pro 12'9 device and the third place prize is JBL Boombox. In addition, there are bonus points to be won by several winners. There will be five winners that will get 10,000 bonus points, ten winners will get 5,000 points each, 20 winners get 2,000 bonus points while 30 winners will get 1,000 points each. 50 winners will get 500 points, 100 winners will get 200 points, 200 winners will get 100 points while 300 winners will get 50 points.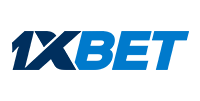 How to Enter the Competition
All you are required to do is login into your 1xBET account and bet on Wimbledon tennis games and the prize tickets will be awarded to you. The minimum you can bet to be part of the competition is €7, which earns you one ticket. You will get a specified number of tickets, depending on the bet amount you place. The list detailing the number of tickets to be awarded is available at 1xBET.
Terms and Conditions of the Promotion Offer
The promotion is only valid for cash bets only. Bets done using bonus fund will not be included in the promotional offer. You can purchase as many promotional tickets as you wish as there is no limit. These tickets will be drawn at random to give everyone a chance to win any of the prizes indicated above.
Any players who win the main prizes will not be eligible to win the runner-up prizes. Just like the main prizes, the bonus points will be awarded automatically to the winning tickets. The company reserves the right to discontinue the offer at any time. If any of the games in your bet slip is postponed for more than 48 hours, your ticket will be invalidated. This promotion is an opt-in type where you must choose to participate in the offer.
However, you can only take part once in your account. Where there is a shared computer, the offer is eligible to the first account opened on the IP address or the PC. On winning the main prizes, winners will be required to present their identification documents such as the ID card to validate their identities, failure to which the prize will be forfeited.